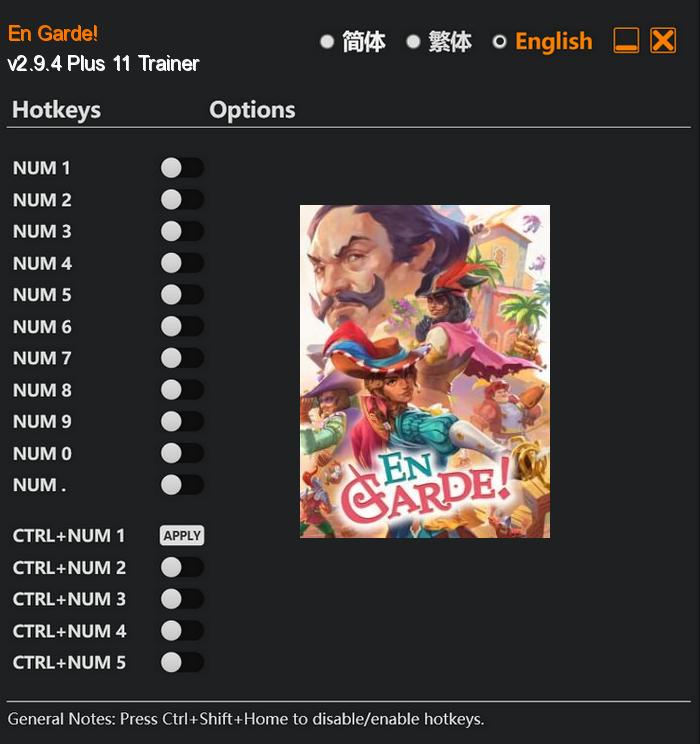 En Garde! is an exhilarating swashbuckler action game that transports players to a vibrant and treacherous world filled with graceful swordplay and high-stakes adventure. As the ultimate master of the blade, you must navigate through a series of fast-paced fights that are sure to leave players on the edge of their seats.
Get ready to don your rapier and make a name for yourself in En Garde!. With its fast-paced fights, spectacular swordplay, and endless thrills, this game will keep players glued to their screens for hours on end. Are you ready to teach the graceless guards and nefarious noblemen a lesson they'll never forget? En Garde!
Special Notes:
This is a mod, not a regular trainer.
You must enable the mod named "FLiNG Trainer Mod" in Main Menu > Mod Manager in order to use the trainer/mod (If the mod didn't show up, try close and re-enter the Mod Manager).
You must use hotkeys to enable mod/cheat options during gameplay, activating cheats outside the game's window will not work.
Download:
Medias: