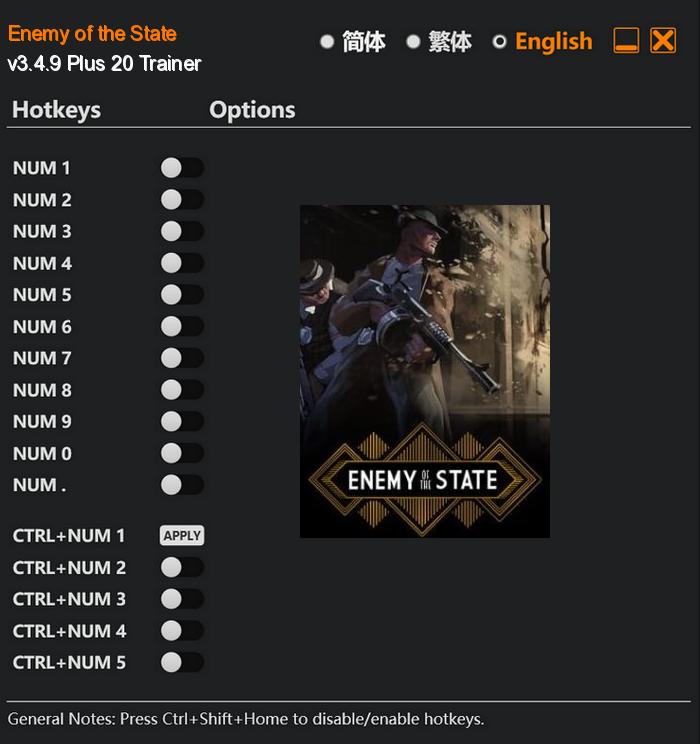 In Enemy of the State, players will embark on a thrilling journey through the dark underbelly of the 1920s. As an aspiring mobster, you'll have the opportunity to rise through the ranks and build the most notorious crime syndicate in the world. With a diverse range of characters to choose from, including Italians, Irish, and more, players can immerse themselves in an authentic and richly detailed criminal underworld.
Enemy of the State combines intense gunfights, tactical decision-making, and seamless multiplayer integration to deliver an immersive and engrossing gameplay experience. Customize your character, upgrade your weapons, and unlock powerful abilities to become a force to be reckoned with.
Special Notes:
This game uses BattlEye anticheat, you need to run the game without anticheat in order to use trainer.
Download:
Medias: