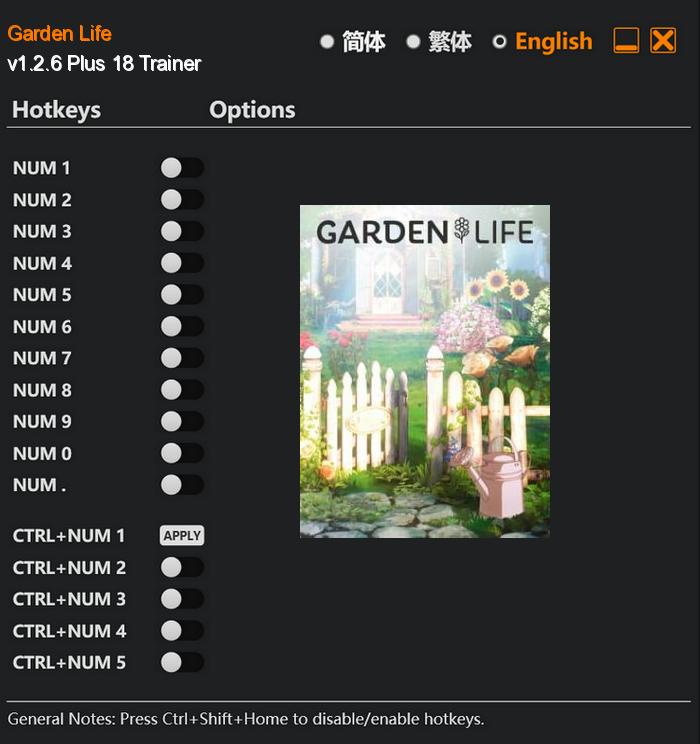 In Garden Life, players can unleash their creativity and immerse themselves in the tranquil world of gardening. As the owner of a lush, vibrant garden, players have the freedom to plant an array of flowers, vegetables, and trees. From the moment they step into the game, players will be enchanted by the vibrant colors and breathtaking landscapes that greet them.
Managing a garden also involves dealing with pests and challenges that may harm the plants. Players must be vigilant and implement strategies to protect their garden from pesky insects and diseases. They can employ natural remedies, such as ladybugs or organic sprays, or even set up companion plants to deter pests. The game rewards players for their efforts in maintaining healthy and flourishing gardens.
Special Notes:
In order to use this trainer, you will need to downgrade your game to a previous game version.
Extract and copy Garden Life.exe to your game's root folder and overwrite existing file (Back up original file if needed).
Download:
Medias: