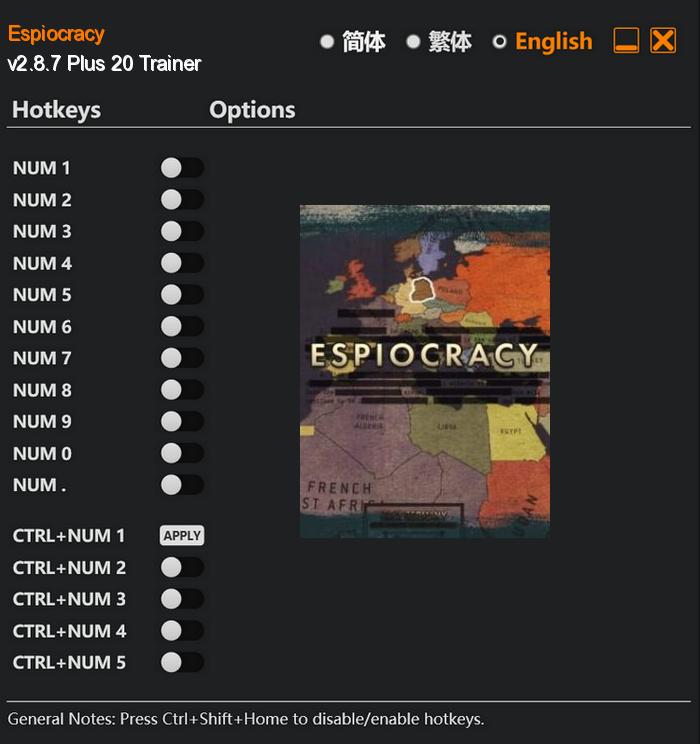 Espiocracy takes players on an exhilarating journey through the turbulent times of the Cold War, immersing them in the clandestine operations and power struggles of the era. In this grand strategy game, players assume the role of an intelligence service, choosing from prestigious agencies such as the CIA, KGB, Stasi, Mossad, and an extensive roster of others.
The game also allows for the dark arts of assassination, as you eliminate key targets to remove obstacles standing in the way of your objectives. Deploy your top-notch assassins in covert operations across the globe, carefully planning and executing missions to destabilize rival agencies and ensure your supremacy.
Special Notes:
This trainer requires MOD "Performance Booster and Plugin Extender" to bypass crc memory check/anti tamper in the game.
Download:
Medias: