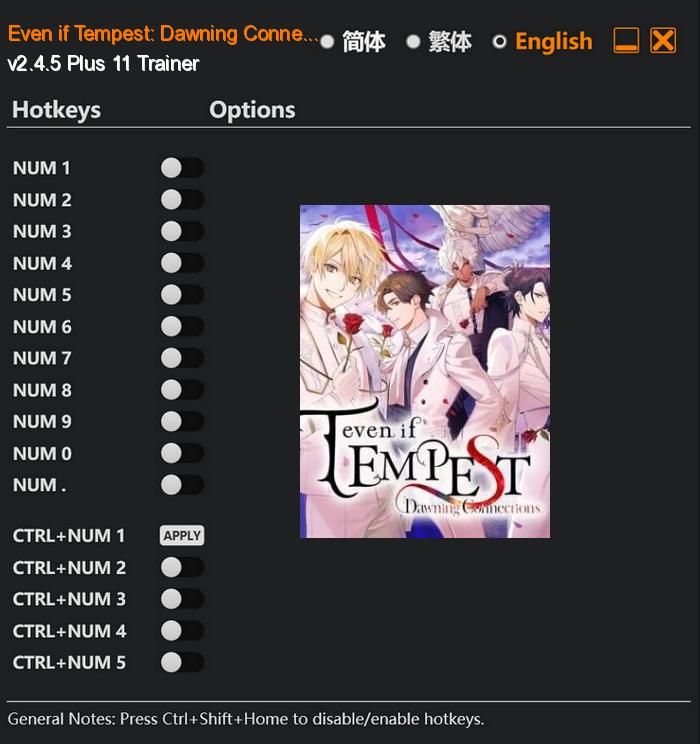 Even if Tempest: Dawning Connections is a captivating sequel to the popular game Even if Tempest. Set in a world where fate's final verdict is illuminated by love, this game takes players on an emotional journey, delving deeper into the lives of the protagonists after the main story.
The game features stunning visuals, both in its detailed environments and beautifully rendered character designs. From lush green meadows to eerie haunted forests, players will journey through a vibrant and diverse world while unraveling the intricate layers of the story.
Special Notes:
In order to use this trainer, you will need to downgrade your game to a previous game version.
Extract and copy Even if Tempest: Dawning Connections.exe to your game's root folder and overwrite existing file (Back up original file if needed).
Download:
Medias: