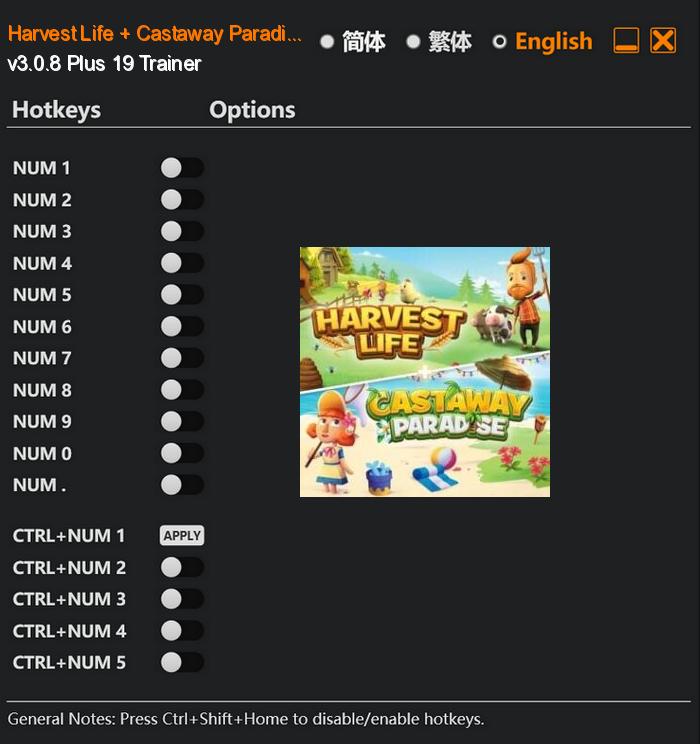 If you're an adventure seeker with a love for immersive gameplay and countless hours of fun, then we have the perfect ultimate bundle for you – Harvest Life and Castaway Paradise! Get ready to embark on two incredible virtual worlds that will transport you to a realm of excitement and boundless opportunities.
In Harvest Life, step into the shoes of a young farmer and embrace the rural lifestyle of your dreams. Build and expand your own farm, plant and harvest crops, and raise animals to create a thriving agricultural empire. Interact with a colorful cast of characters, build relationships, and participate in a variety of exciting activities such as fishing, cooking, and participating in festivals. Choose from a wide range of customization options to create a unique avatar and tailor your farm to your liking. With stunning graphics and a captivating storyline, Harvest Life delivers a farming simulation experience like no other.
Special Notes:
This is a mod, not a regular trainer.
You must enable the mod named "FLiNG Trainer Mod" in Main Menu > Mod Manager in order to use the trainer/mod (If the mod didn't show up, try close and re-enter the Mod Manager).
You must use hotkeys to enable mod/cheat options during gameplay, activating cheats outside the game's window will not work.
Download:
Medias: