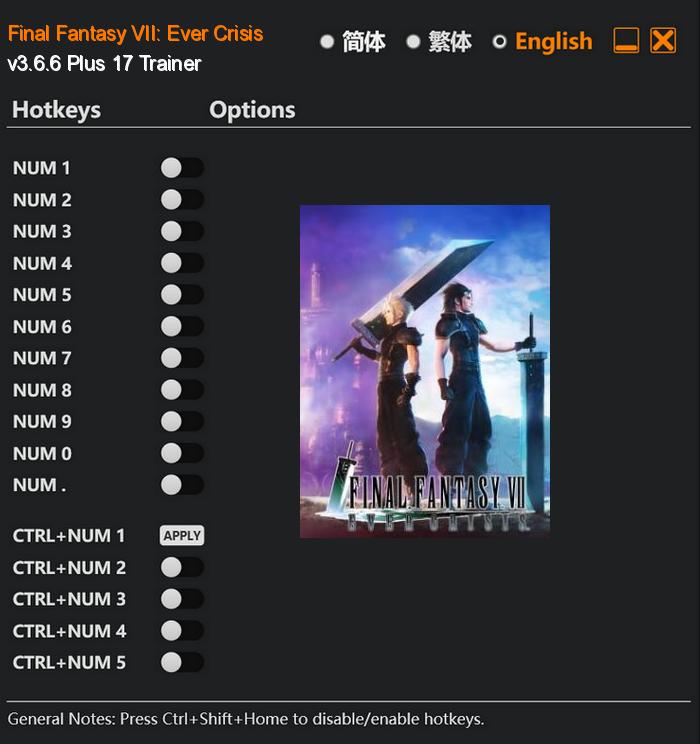 Final Fantasy VII: Ever Crisis takes players on an epic journey through the entire FFVII timeline, immersing them in the beloved world of this classic franchise. The game breaks down the story into bite-sized chapters, each focused on a crucial moment in the narrative. Players will be treated to stunning animated cutscenes, some of which will even feature conversation options that allow them to shape the direction of the story.
Final Fantasy VII: Ever Crisis offers fans of this legendary series a chance to fully immerse themselves in the world they love, revisiting cherished moments while uncovering new layers to the story. With its captivating visuals, engaging gameplay, and the ability to shape the course of the narrative, this mobile game is sure to leave players yearning for more as they explore the vast and intricate world of Final Fantasy VII.
Special Notes:
This trainer is based on Steam and Epic Store version. It can also work on Windows Store version, but it's not tested on Windows Store version, so I can't guarantee all options are compatible.
Download:
Medias: