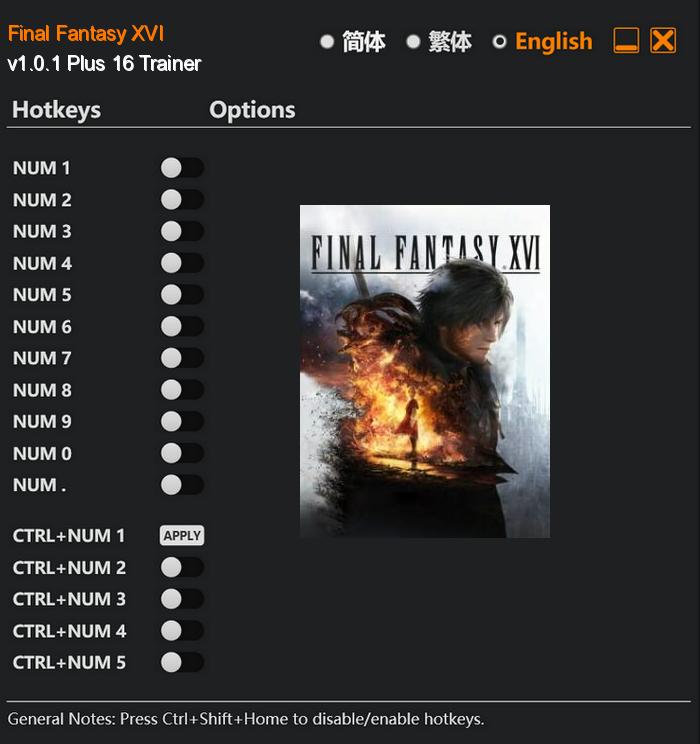 In Final Fantasy XVI, players take on the role of Clive Rosfield, a young and determined warrior who is on a noble mission to break free from the inevitable fate that has befallen mankind. Armed with powerful Eikonic powers, Clive sets out on a grand adventure to challenge the forces that stand in his way.
With its captivating story, immersive world, and dynamic gameplay, Final Fantasy XVI promises to be a thrilling addition to the beloved Final Fantasy series. Prepare to join Clive on an epic quest to defy fate and shape the future of Valisthea in this highly anticipated action RPG.
Special Notes:
This game uses BattlEye anticheat, you need to run the game without anticheat in order to use trainer.
Download:
Medias: