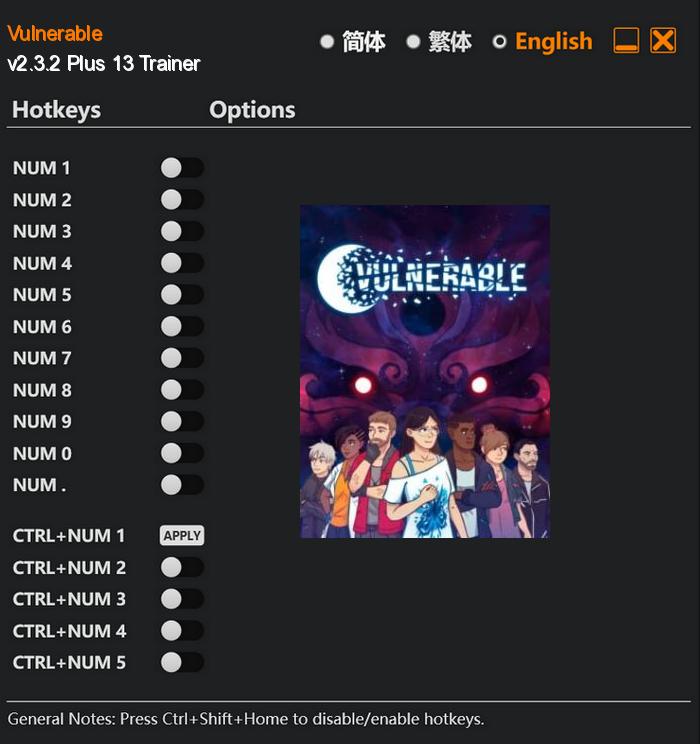 Vulnerable is a captivating and emotionally charged video game that takes players on a thought-provoking journey as they step into the shoes of a displaced therapist in a dystopian future. Set in a sprawling and often chaotic refugee camp, players will unravel the intricacies of life within the camp, forging meaningful connections with individuals who have endured tremendous hardship and trauma.
Throughout the game, players will face tough decisions that not only impact the individual lives within the camp but also shape the overarching narrative. The choices players make will determine the outcomes of the camp's future, making each decision feel weighty and significant. With multiple branching paths and endings, players will have the power to shape their own destiny and affect the lives of those they encounter.
Special Notes:
This trainer requires MOD "Performance Booster and Plugin Extender" to bypass crc memory check/anti tamper in the game.
Download:
Medias: