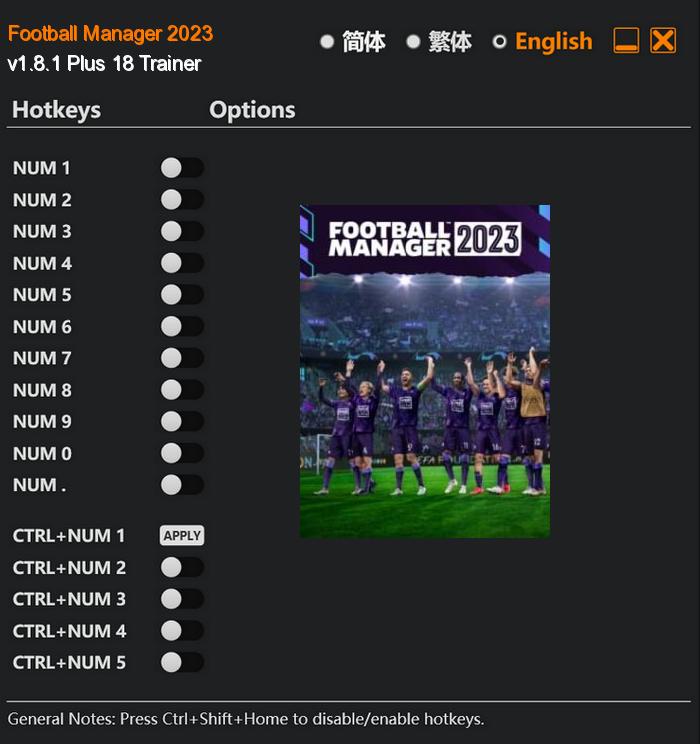 Football Manager 2023 is the ultimate simulation game that thrusts players into the heart of the footballing world like never before. With new and improved tools, this game offers an unrivaled level of immersion and realism, allowing players to experience the beautiful game in all its glory.
FM23 also offers an enriched matchday experience, bringing the thrill and excitement of real-life football matches to your screen. Enhanced graphics and animations make the action come to life, while realistic player movements and behavior create an authentic atmosphere. The revamped tactical interface allows you to make real-time adjustments, analyze opposition weaknesses, and react to on-field situations, giving you the feeling of being right on the touchline.
Special Notes:
This is a mod, not a regular trainer.
You must enable the mod named "FLiNG Trainer Mod" in Main Menu > Mod Manager in order to use the trainer/mod (If the mod didn't show up, try close and re-enter the Mod Manager).
You must use hotkeys to enable mod/cheat options during gameplay, activating cheats outside the game's window will not work.
Download:
Medias: