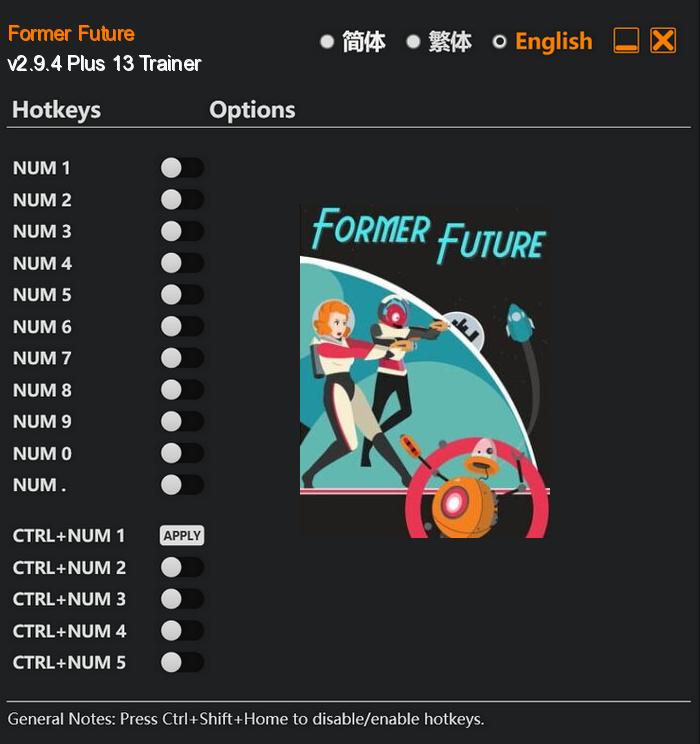 In Former Future, the year is 2175, and humanity has colonized the distant frontier world of Saturn and its neighboring moons. However, the peaceful existence of the settlers is abruptly shattered when a mysterious and highly advanced alien race invades, threatening to annihilate all life on the planet.
Are you ready to become the savior of Saturn? Will you rise up as a leader in the fight against the alien menace? The future of the frontier world awaits your command in Former Future!
Special Notes:
In order to use this trainer, you will need to downgrade your game to a previous game version.
Extract and copy Former Future.exe to your game's root folder and overwrite existing file (Back up original file if needed).
Download:
Medias: