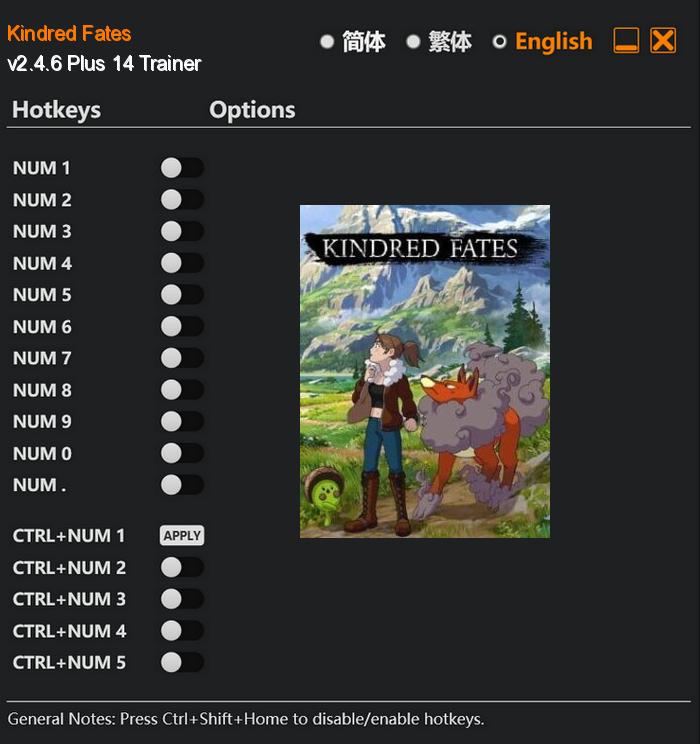 In Kindred Fates, players are invited to immerse themselves in a vibrant and vast open world filled with awe-inspiring landscapes, diverse creatures, and intricate narratives. This game is a true tribute to the beloved monster battling genre, presenting enthusiasts with an experience that exceeds their wildest expectations.
Gone are the days of simplistic narratives and black-and-white morality. Kindred Fates introduces a new level of sophistication by presenting players with morally ambiguous decisions that have lasting consequences. Will you align yourself with the seemingly righteous cause of some antagonists? Or will you follow a path that questions the very nature of heroism? The choice is yours, and the story molds itself around your decisions, reflecting the depth of your character.
Special Notes:
This is a mod, not a regular trainer.
You must enable the mod named "FLiNG Trainer Mod" in Main Menu > Mod Manager in order to use the trainer/mod (If the mod didn't show up, try close and re-enter the Mod Manager).
You must use hotkeys to enable mod/cheat options during gameplay, activating cheats outside the game's window will not work.
Download:
Medias: