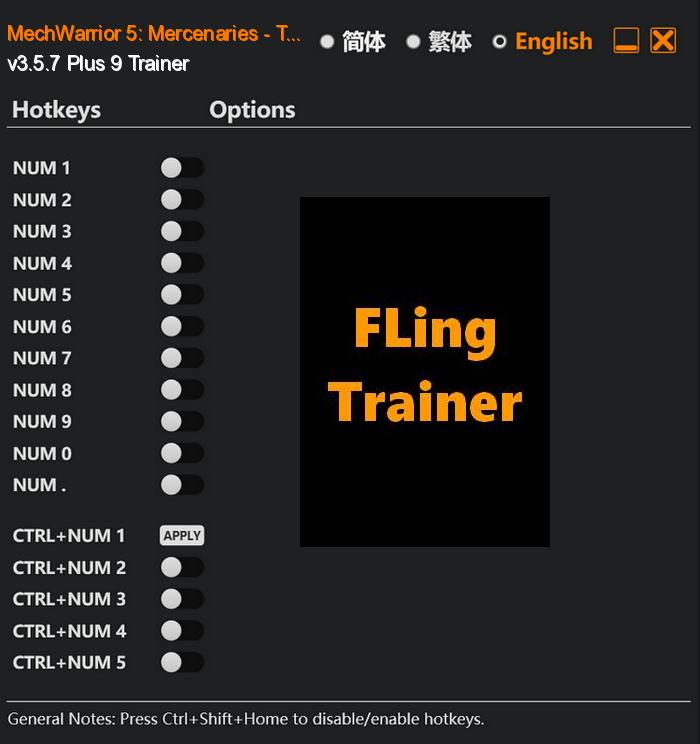 MechWarrior 5: Mercenaries – The Dragon's Gambit takes players on an adrenaline-fueled journey through 15 thrilling missions. As a skilled and fearless mercenary in the desperate world of future warfare, you will be tasked with uncovering the location of a valuable high-tier weapon cache in each mission.
Prepare to embark on an epic quest, complete exhilarating missions, and immerse yourself in the heart-pounding world of MechWarrior 5: Mercenaries – The Dragon's Gambit. Unleash the power of the Longbow 'Mech, gather loyal warriors, and prove yourself as the ultimate mech pilot in this action-packed, strategic adventure.
Special Notes:
This is a mod, not a regular trainer.
You must enable the mod named "FLiNG Trainer Mod" in Main Menu > Mod Manager in order to use the trainer/mod (If the mod didn't show up, try close and re-enter the Mod Manager).
You must use hotkeys to enable mod/cheat options during gameplay, activating cheats outside the game's window will not work.
Download:
Medias: