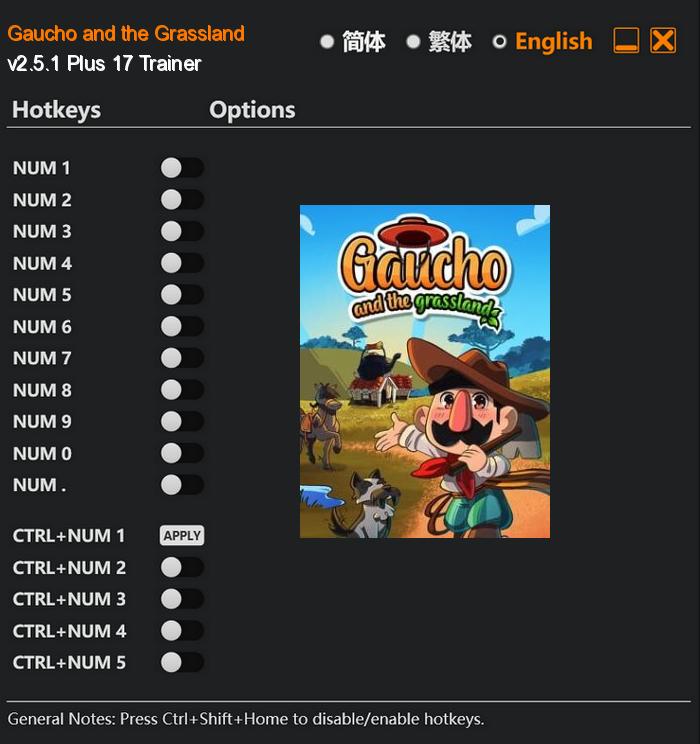 In Gaucho and the Grassland, players are immersed in a beautifully crafted adventure that takes place in the enchanting realm of South Brazil's grasslands. As the protagonist, known as Gaucho, players are tasked with the challenge of managing and thriving in this wild, untamed environment.
The gameplay revolves around gathering resources to build a sustainable livelihood. Players must explore the vast grasslands, delve into caves, and conquer treacherous terrains to unlock new areas and discover hidden secrets. Along the way, Gaucho will encounter a diverse range of wildlife, from majestic horses to curious capybaras, and players will have the opportunity to breed and care for these creatures.
Special Notes:
This trainer is based on Steam and Epic Store version. It can also work on Windows Store version, but it's not tested on Windows Store version, so I can't guarantee all options are compatible.
Download:
Medias: