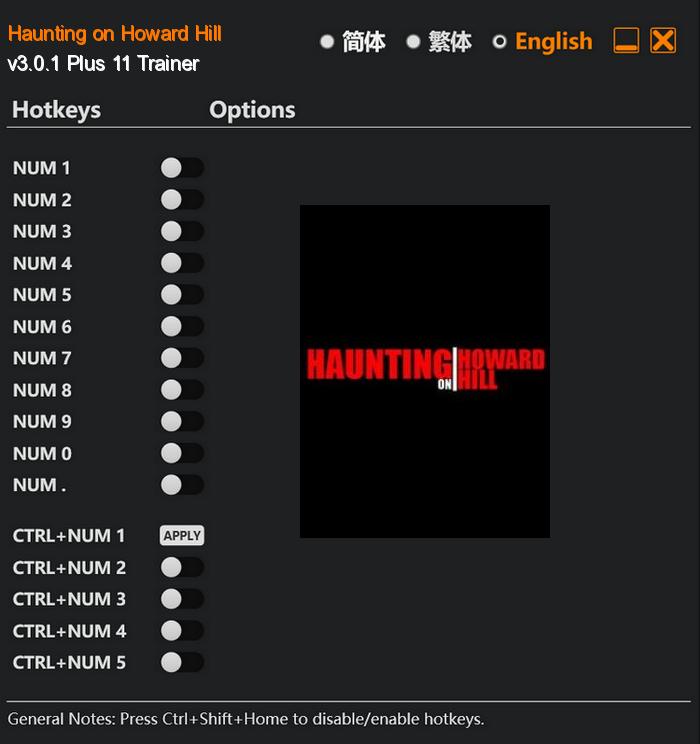 As Beckett, the player will embark on a chilling journey filled with paranormal encounters, disturbing puzzles, and heart-stopping scares. As they dive deeper into the secrets of Howard Hill, they will unearth the town's dark history and unravel a web of supernatural occurrences.
Haunting on Howard Hill will also feature a compelling narrative, driven by intriguing characters and thought-provoking storylines. As the player unravels the mystery of the missing girl, they will come face to face with the town's dark secrets and the malevolent entity that haunts its streets. Through exploration and interaction with the environment and non-playable characters, players will gradually piece together the truth and face the ultimate terror that awaits them.
Special Notes:
This is a mod, not a regular trainer.
You must enable the mod named "FLiNG Trainer Mod" in Main Menu > Mod Manager in order to use the trainer/mod (If the mod didn't show up, try close and re-enter the Mod Manager).
You must use hotkeys to enable mod/cheat options during gameplay, activating cheats outside the game's window will not work.
Download:
Medias: