Ghostrunner is a hardcore FPP slasher packed with lightning-fast action, set in a grim, cyberpunk megastructure. Climb Dharma Tower, humanity's last shelter, after a world-ending cataclysm. Make your way up from the bottom to the top, confront the tyrannical Keymaster, and take your revenge.
The streets of this tower city are full of violence. Mara the Keymaster rules with an iron fist and little regard for human life.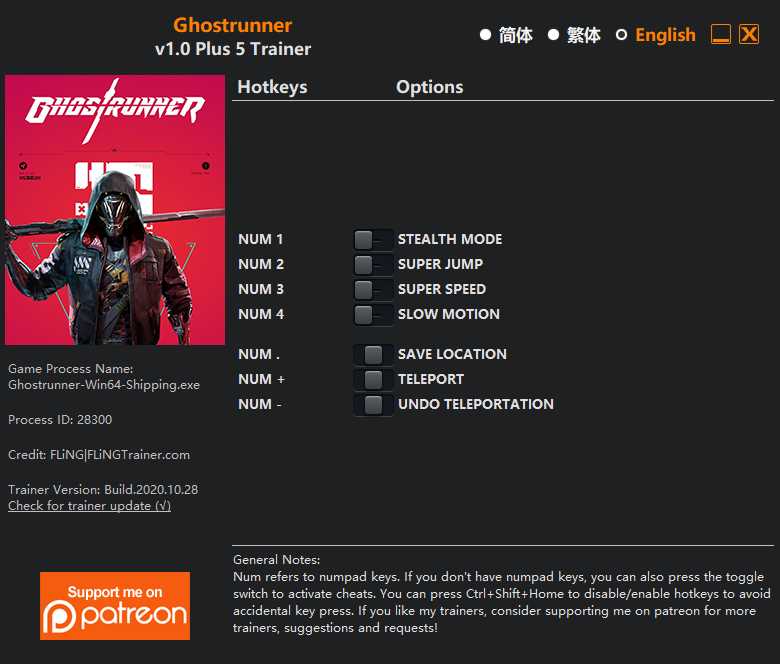 5 Options · Game Version: v1.0+ · Last Updated: 2020.10.28
Options
Num 1 – Stealth Mode
Num 2 – Super Jump
Num 3 – Super Speed
Num 4 – Slow Motion
Num . – Save Location
Num + – Teleport
Num – – Undo Teleportation
Notes
"Stealth Mode": When activated, enemies can still see you but they won't attack you.