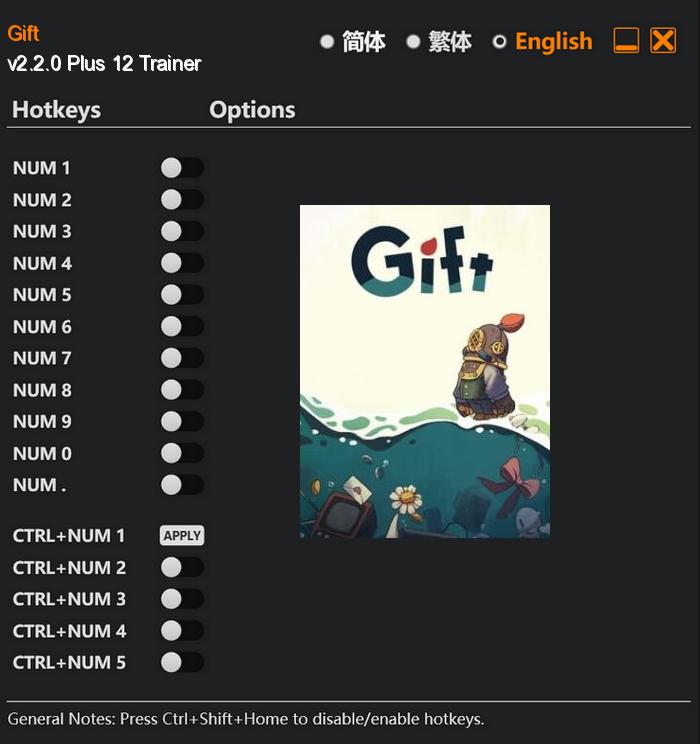 In the immersive video game "Gift," players will embark on an unforgettable journey as they awaken to find themselves aboard a majestic and opulent luxury cruise ship. However, their dream-like escape quickly plunges into a nightmare as the ship begins to sink, threatening to drag all its passengers to a watery abyss.
Set in a beautifully detailed and intricately designed maritime setting, "Gift" delivers a captivating storyline that centers around the protagonist's desperate attempts to navigate the treacherous obstacles and find a way to safety. As the player delves deeper into the unraveling mystery, they'll come to realize that their true purpose is not only to save themselves but also the remarkable group of passengers they feel deeply connected to.
Special Notes:
This is a mod, not a regular trainer.
You must enable the mod named "FLiNG Trainer Mod" in Main Menu > Mod Manager in order to use the trainer/mod (If the mod didn't show up, try close and re-enter the Mod Manager).
You must use hotkeys to enable mod/cheat options during gameplay, activating cheats outside the game's window will not work.
Download:
Medias: