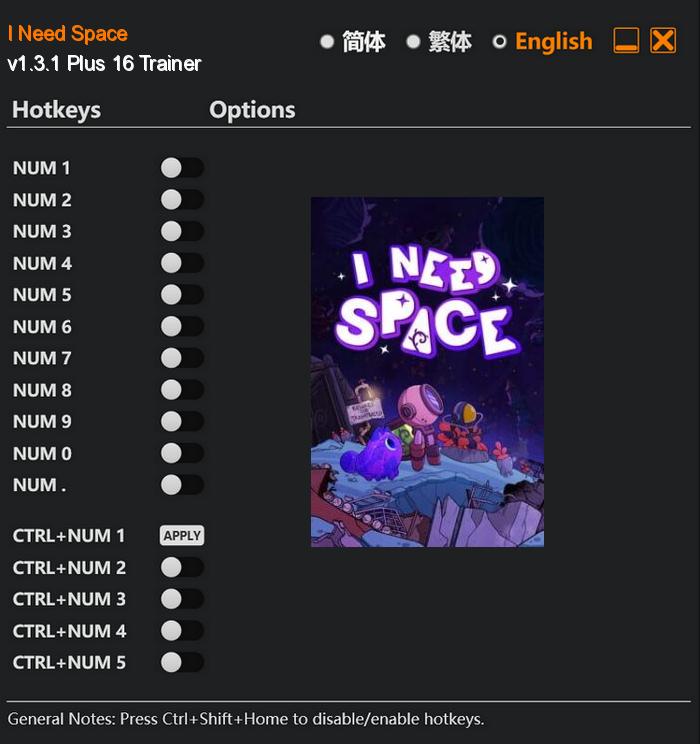 In the exhilarating adventure game "I Need Space," players embark on an intergalactic journey, navigating the vastness of the universe alongside their trusty companion, the Cosmicat. As an ambitious space explorer, your mission is to revitalize dying planets, unraveling the cosmic mysteries that lay hidden amid the celestial bodies.
Delve into a captivating narrative as you travel through star systems, encountering breathtaking landscapes on each planet you visit. The fate of these dying worlds rests in your hands, as you utilize advanced technology to restore life and harmony to their once flourishing ecosystems.
Special Notes:
This trainer requires MOD "Performance Booster and Plugin Extender" to bypass crc memory check/anti tamper in the game.
Download:
Medias: