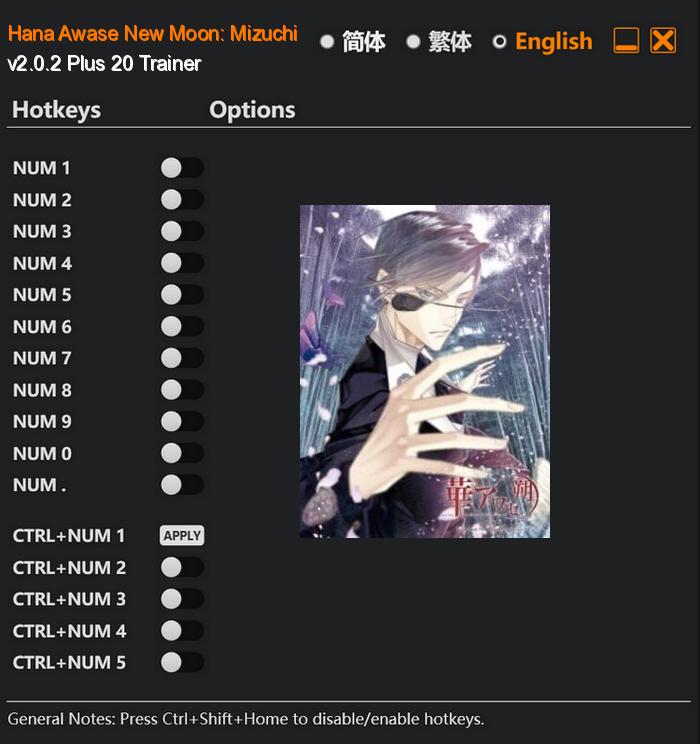 Hana Awase New Moon: Mizuchi is an immersive and visually stunning video game that takes players on a thrilling journey through the mystical world of the Kasen National Academy. This highly anticipated port for the Nintendo Switch brings the captivating story of a young maiden's pursuit of her dreams to a wider audience, with translations available in Japanese, Chinese, and English.
In this game, players will dive into the enchanting world of "Kasen", a unique card game played with the intricate Hanafuda cards. These cards possess a powerful energy known as the "flower", accessible only to the chosen few known as "Kaei". As a dedicated maiden, players must master the art of Kasen and form deep bonds with five male students who represent the pinnacle of power within the academy, known as the "Gokou".
Special Notes:
This trainer is based on Steam and Epic Store version. It can also work on Windows Store version, but it's not tested on Windows Store version, so I can't guarantee all options are compatible.
Download:
Medias: