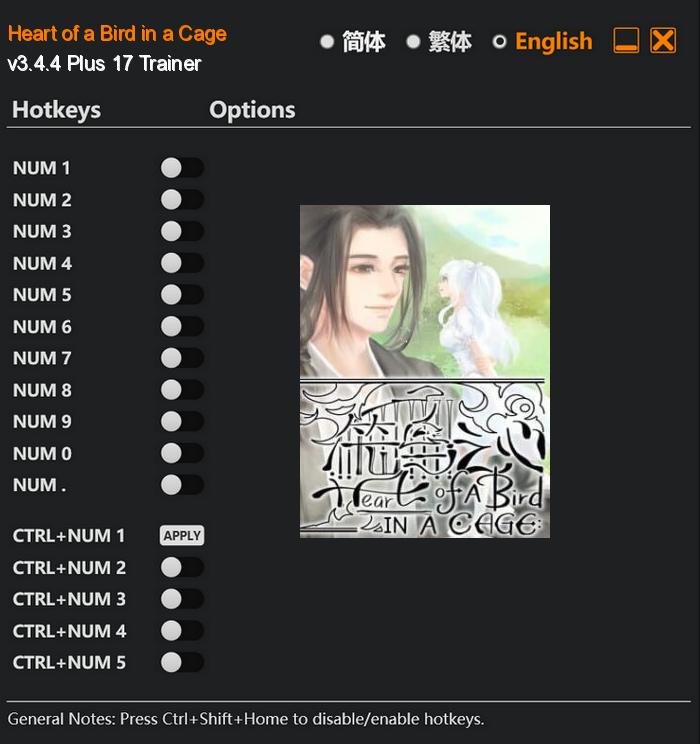 "Heart of a Bird in a Cage" is an enchanting and thought-provoking video game that revolves around the captivating tale of Alice, a bird spirit seeking to discover what the future holds for her. Set in a beautifully illustrated world, players embark on a journey alongside Alice as she navigates various obstacles and encounters a diverse range of characters.
"Heart of a Bird in a Cage" is more than just a video game; it's an exploration of self-discovery, the power of choices, and the transient nature of life. Every decision made by players propels the narrative forward, resulting in a deeply personal and unforgettable journey that invites contemplation long after the game is finished.
Special Notes:
In order to use this trainer, you will need to downgrade your game to a previous game version.
Extract and copy Heart of a Bird in a Cage.exe to your game's root folder and overwrite existing file (Back up original file if needed).
Download:
Medias: