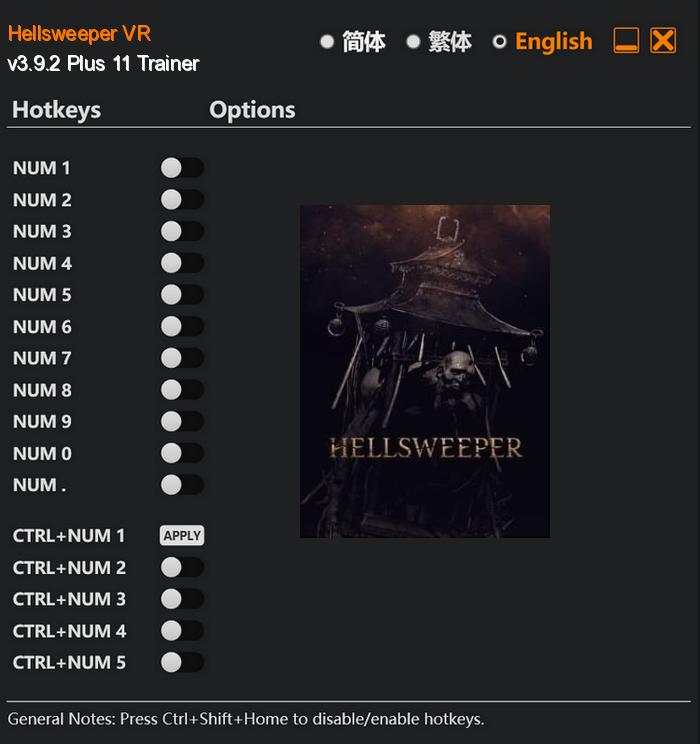 Hellsweeper VR plunges players into a breathtaking and immersive gaming experience like no other. In this roguelike first-person combat game, you are thrust into the role of an undead immortal, destined to navigate the treacherous depths of the underworld. Every step you take brings forth new challenges and opportunities, where survival is only guaranteed for those who can adapt and conquer.
But the journey through the underworld is not solely about combat. Along your path, you will encounter a myriad of environments, each holding secrets and valuable resources that can aid you in your quest. Uncover hidden chambers, solve intricate puzzles, and harness the power of arcane artifacts to strengthen your arsenal and expand your abilities.
Special Notes:
This is a mod, not a regular trainer.
You must enable the mod named "FLiNG Trainer Mod" in Main Menu > Mod Manager in order to use the trainer/mod (If the mod didn't show up, try close and re-enter the Mod Manager).
You must use hotkeys to enable mod/cheat options during gameplay, activating cheats outside the game's window will not work.
Download:
Medias: