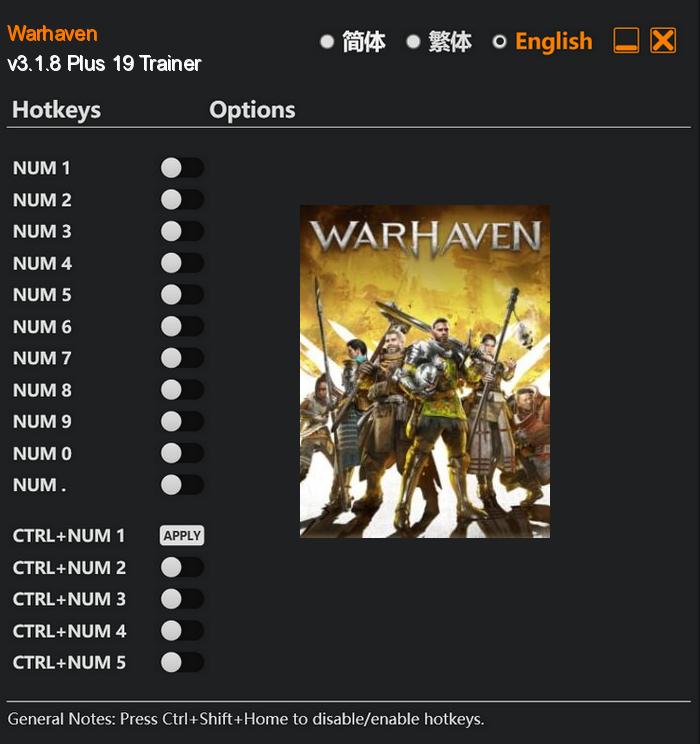 Warhaven is an epic online video game that transports players into a vast medieval-fantasy world embroiled in intense warfare. As a free-to-play game, Warhaven offers players the chance to jump into the action without any barriers, ensuring that anyone can enjoy the thrilling experience it offers.
With its exhilarating big team player-versus-player combat, immersive gameplay, and the thrilling opportunity to incarnate as a mystical Immortal, Warhaven promises an unforgettable gaming experience. Command your armies, unleash your Immortal powers, and become a renowned hero in the beautiful and brutal world of Warhaven.
Special Notes:
In order to use this trainer, you will need to downgrade your game to a previous game version.
Extract and copy Warhaven.exe to your game's root folder and overwrite existing file (Back up original file if needed).
Download:
Medias: