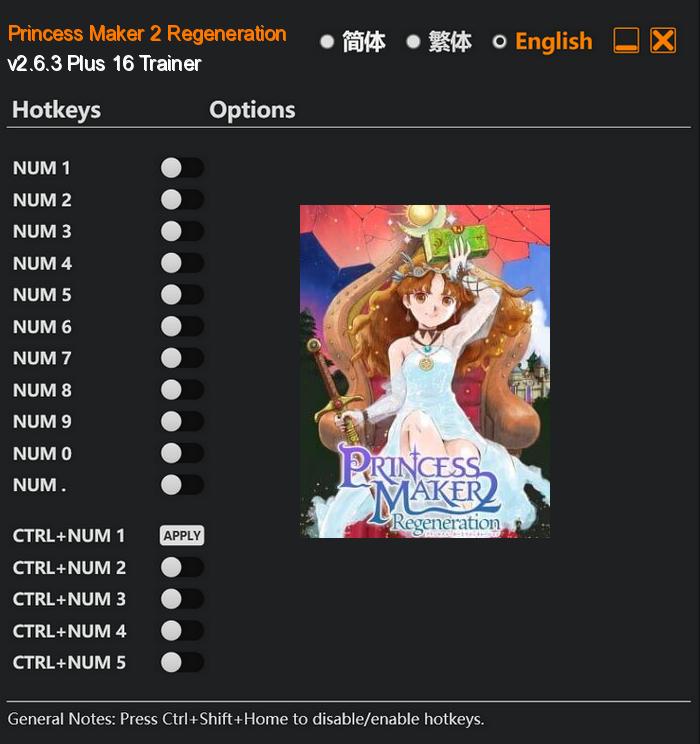 In Princess Maker 2 Regeneration, players will embark on an enchanting journey of parenthood, raising and guiding a young girl to fulfill her dreams and discover her true potential. As an enhanced port of Princess Maker 2 Refine, this captivating simulation game will captivate players on the Switch, PS5, PS4, and PC platforms, allowing them to immerse themselves in the magical realm of fantasy and personal growth.
With the stars granting the player a daughter, they take on the role of a father figure, responsible for molding and shaping the young girl's destiny. The bond between parent and child grows and evolves over the course of eight years, from ages ten to eighteen. Through various experiences and choices made by the player, the daughter matures into a full-fledged adult, ready to face the world.
Special Notes:
This is a mod, not a regular trainer.
You must enable the mod named "FLiNG Trainer Mod" in Main Menu > Mod Manager in order to use the trainer/mod (If the mod didn't show up, try close and re-enter the Mod Manager).
You must use hotkeys to enable mod/cheat options during gameplay, activating cheats outside the game's window will not work.
Download:
Medias: