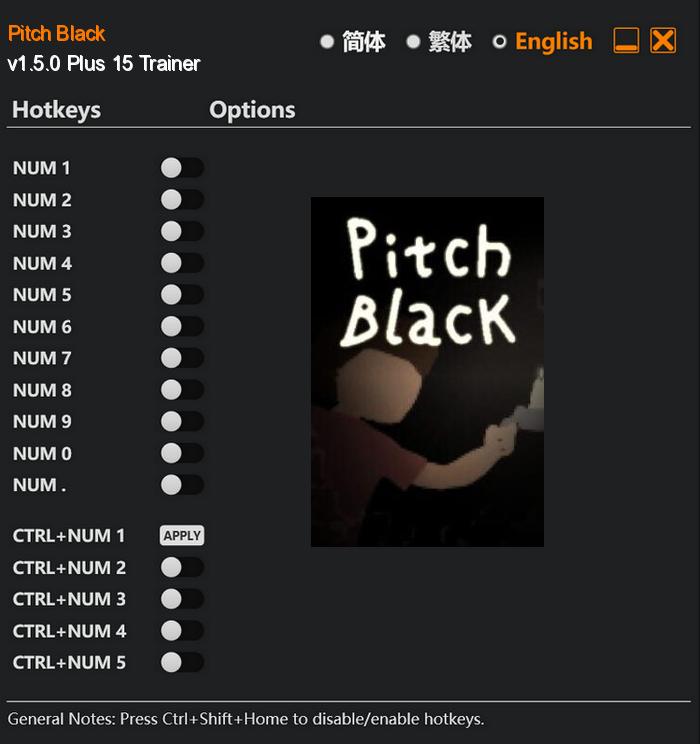 Pitch Black is an intense and thrilling video game that plunges players into a horrifying world filled with darkness, puzzles, and terrifying creatures. As the protagonist, you awaken in a desolate dungeon, devoid of any memory or understanding of how you ended up in this nightmarish place.
However, you are not alone in this haunting labyrinth. Sinister creatures lurk in the shadows, waiting to pounce on any signs of vulnerability. Engage in heart-pounding confrontations with grotesque monsters, each with its own unique abilities and weaknesses. Cunning and strategic thinking are crucial to survival as you navigate your way through the treacherous dungeon.
Special Notes:
This is a mod, not a regular trainer.
You must enable the mod named "FLiNG Trainer Mod" in Main Menu > Mod Manager in order to use the trainer/mod (If the mod didn't show up, try close and re-enter the Mod Manager).
You must use hotkeys to enable mod/cheat options during gameplay, activating cheats outside the game's window will not work.
Download:
Medias: