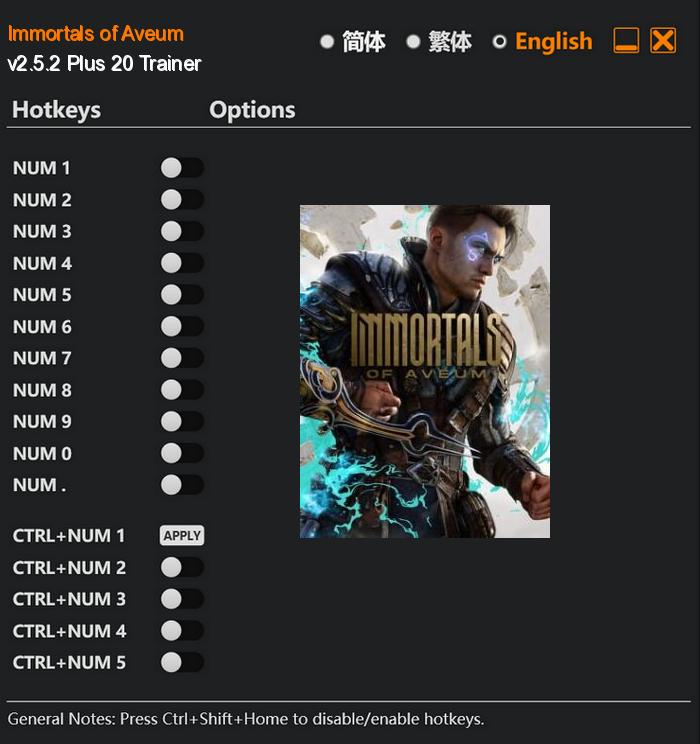 In Immortals of Aveum, players step into the shoes of an enigmatic, incredibly powerful being known as the "Immortal". As an Immortal, the player possesses unparalleled magical abilities and is tasked with unraveling the secrets of a world steeped in ancient and arcane lore.
Set in an original fantasy universe on the brink of destruction, Aveum is a realm where magic flows through every aspect of life. However, this once harmonious land has now become a battlefield for rival factions seeking to harness the tremendous power that lies within the Immortals. As the protagonist, the player must navigate these treacherous factions, uncover hidden truths, and ultimately decide the fate of Aveum.
Special Notes:
This is a mod, not a regular trainer.
You must enable the mod named "FLiNG Trainer Mod" in Main Menu > Mod Manager in order to use the trainer/mod (If the mod didn't show up, try close and re-enter the Mod Manager).
You must use hotkeys to enable mod/cheat options during gameplay, activating cheats outside the game's window will not work.
Download:
Medias: