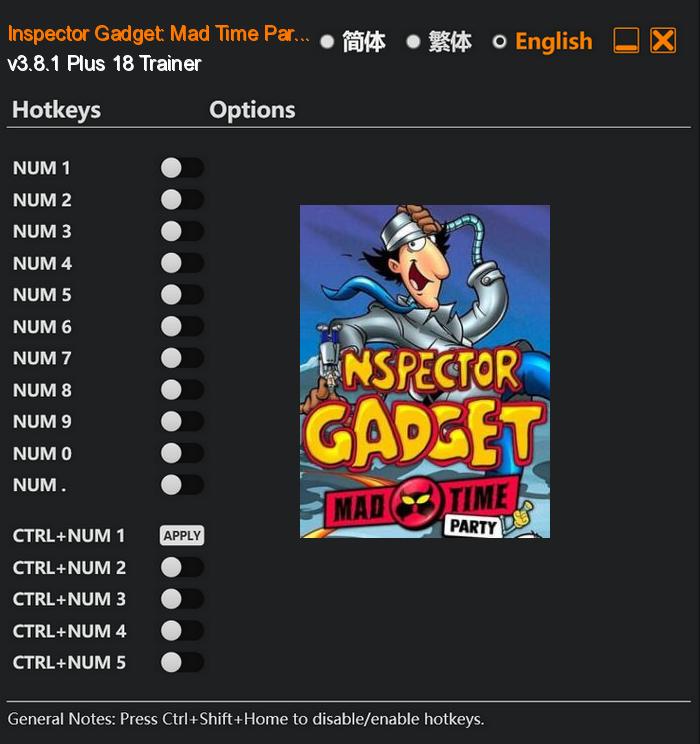 In "Inspector Gadget: Mad Time Party," players step into the shoes of the iconic and bumbling detective as they embark on a thrilling adventure with their friends. This brand-new game brings the beloved character to life, offering an immersive experience filled with humor, mystery, and non-stop fun.
In this incredible party game, players can team up with friends to tackle various levels, each one more challenging than the last. As Inspector Gadget, players will have access to an array of quirky gadgets such as the extendable arms, roller skates, and rocket-powered umbrellas, adding a unique twist to the gameplay. Utilize these gadgets creatively to solve puzzles, overcome obstacles, and navigate through the game's vibrant and colorful environments.
Special Notes:
This game uses BattlEye anticheat, you need to run the game without anticheat in order to use trainer.
Download:
Medias: