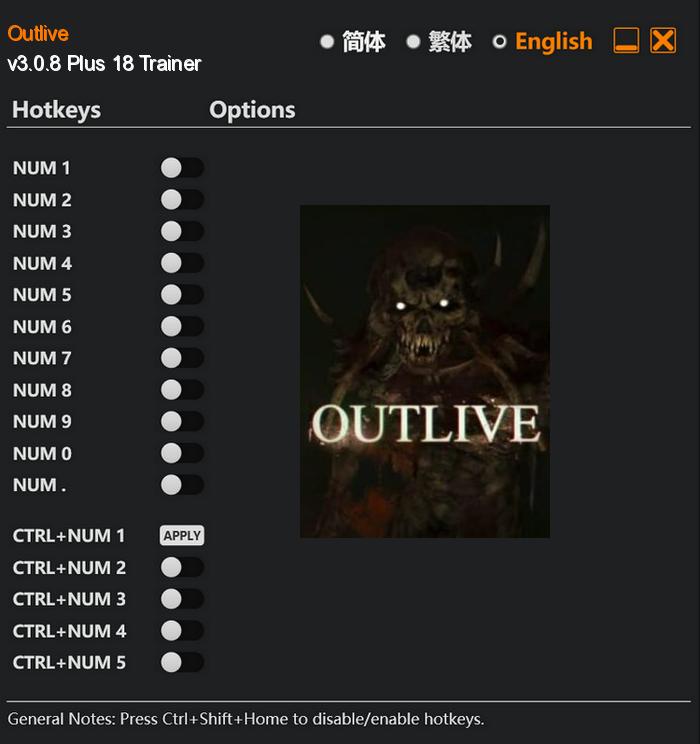 Outlive is an immersive and intense first-person survival horror game that thrusts players into a post-apocalyptic world ravaged by a deadly virus. As the protagonist, Peter, you refuse to believe the government's claim that the virus was accidental and instead suspect a sinister plot. Determined to uncover the truth, you embark on a dangerous journey to locate the government's hidden labs and collect evidence to support your theory.
Will you uncover the conspiracy and bring the guilty to justice, or will you become just another victim in this ravaged world? The outcome is in your hands in Outlive, a gripping survival horror game that will test your survival instincts and push you to the edge of your sanity.
Special Notes:
This is a mod, not a regular trainer.
You must enable the mod named "FLiNG Trainer Mod" in Main Menu > Mod Manager in order to use the trainer/mod (If the mod didn't show up, try close and re-enter the Mod Manager).
You must use hotkeys to enable mod/cheat options during gameplay, activating cheats outside the game's window will not work.
Download:
Medias: