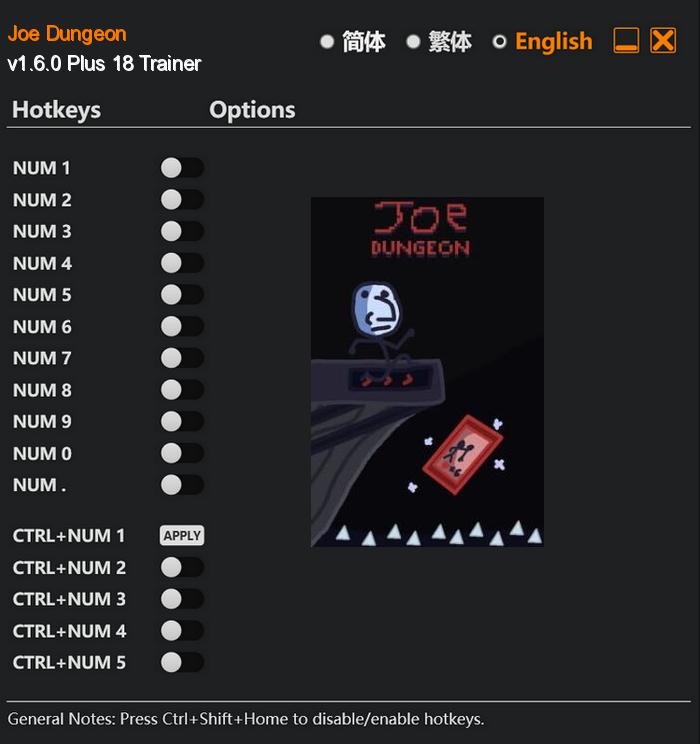 Joe Dungeon is an addictive and strategic video game that tests your ability to calculate risks and rewards in a treacherous dungeon setting. As the protagonist Joe, you must navigate your way through various levels filled with deadly traps, cunning enemies, and hidden treasures. The game incorporates elements of distance calculation on a board, requiring you to carefully plan your moves to ensure your survival.
With stunning graphics, immersive sound effects, and an intuitive control scheme, Joe Dungeon provides a truly captivating gaming experience. Whether you enjoy the thrill of calculated risks, strategic card management, or creating your own challenging levels, this game has something for everyone. Take on the role of Joe and conquer the treacherous depths of the dungeon today. The question is, do you have what it takes to brave the unknown and emerge victorious?
Special Notes:
In order to use this trainer, you will need to downgrade your game to a previous game version.
Extract and copy Joe Dungeon.exe to your game's root folder and overwrite existing file (Back up original file if needed).
Download:
Medias: