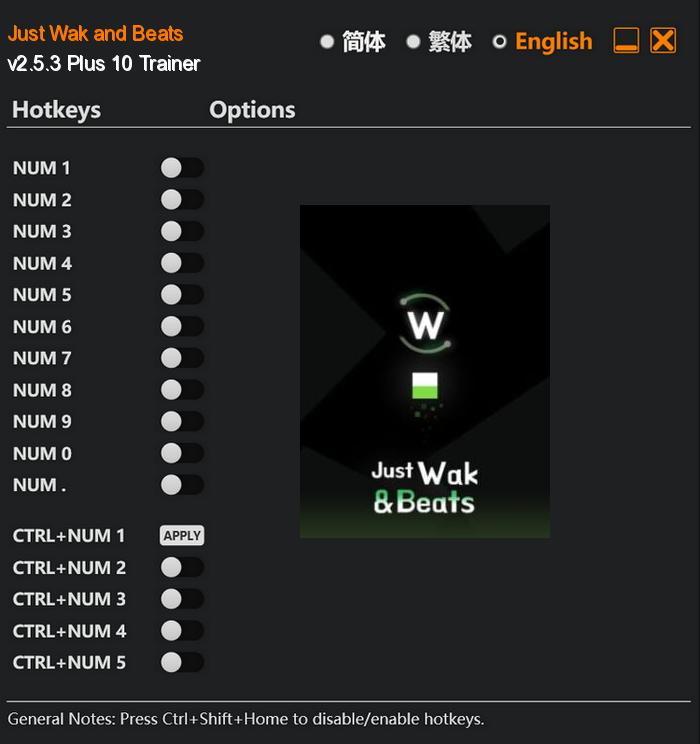 "Just Wak and Beats" is a thrilling and immersive video game that serves as a fangame for the popular title "Woowakgood" and is inspired by the hit game "Just Shapes and Beats." Players will join the lovable character, Wak, on an epic adventure to find the lost 'colors' and 'artifacts' that have been mysteriously scattered throughout the rhythmic world.
"Just Wak and Beats" also features a robust multiplayer mode, where friends can join forces and tackle the rhythmic challenges together. Cooperative gameplay adds an extra layer of excitement and strategy as players must coordinate their movements and synchronize their actions, creating a symphony of seamless teamwork.
Special Notes:
This trainer is based on Steam and Epic Store version. It can also work on Windows Store version, but it's not tested on Windows Store version, so I can't guarantee all options are compatible.
Download: