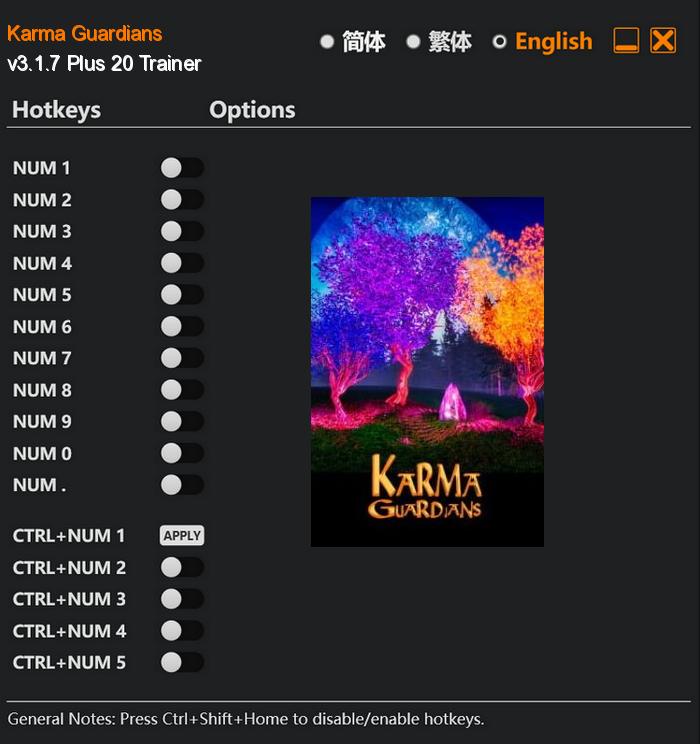 In the epic world of Ethera, a mystical realm filled with wonders and dangers alike, a new destiny awaits. Prepare to embark on an extraordinary adventure in Karma Guardians, a captivating exploration RPG that will test your skills and unravel the secrets of a forgotten land.
The story revolves around the restoration of the precious life force stored within nine ancient rune stones scattered across Ethera. As a chosen Guardian, you must embark on a perilous journey to awaken these dormant stones and bring balance back to the realm. However, the task at hand is not an easy one, as malevolent forces seek to prevent the restoration and plunge Ethera into eternal darkness.
Special Notes:
This is a mod, not a regular trainer.
You must enable the mod named "FLiNG Trainer Mod" in Main Menu > Mod Manager in order to use the trainer/mod (If the mod didn't show up, try close and re-enter the Mod Manager).
You must use hotkeys to enable mod/cheat options during gameplay, activating cheats outside the game's window will not work.
Download:
Medias: