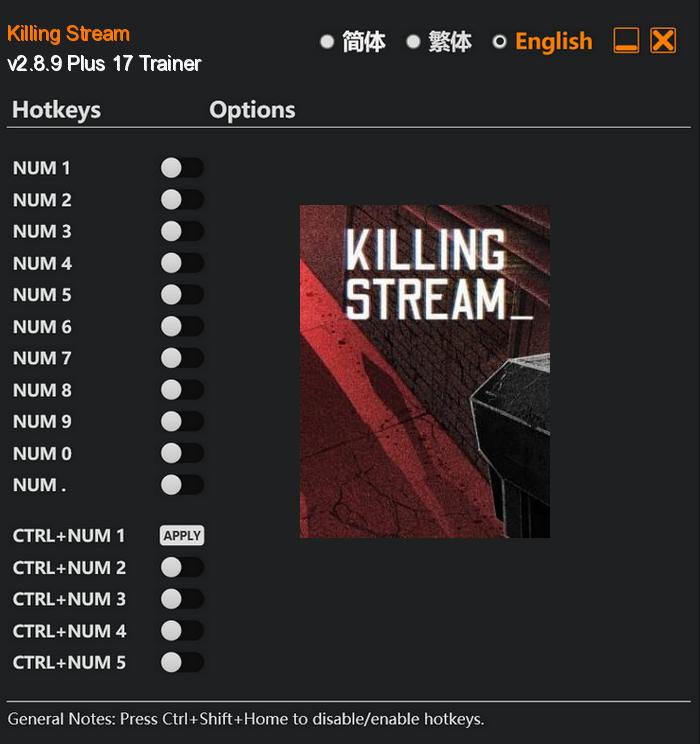 In the pulse-pounding video game experience unlike any other, Killing Stream takes players on a heart-stopping journey into the depths of suspense and survival. Combining the intense immersion of a first-person perspective with the captivating storytelling of a movie thriller, this game throws viewers into a web of intrigue where their choices have genuine consequences.
But it's not just the gameplay that distinguishes Killing Stream—it's the powerful narrative that unfolds. As players unravel the secrets of the titular stream, they'll unearth a sinister conspiracy, encounter enigmatic characters, and grapple with moral dilemmas that challenge their very humanity. Will they trust the right people? Uncover the truth behind the stream? And most importantly, survive the deadly game that has ensnared them?
Special Notes:
In order to use this trainer, you will need to downgrade your game to a previous game version.
Extract and copy Killing Stream.exe to your game's root folder and overwrite existing file (Back up original file if needed).
Download:
Medias: