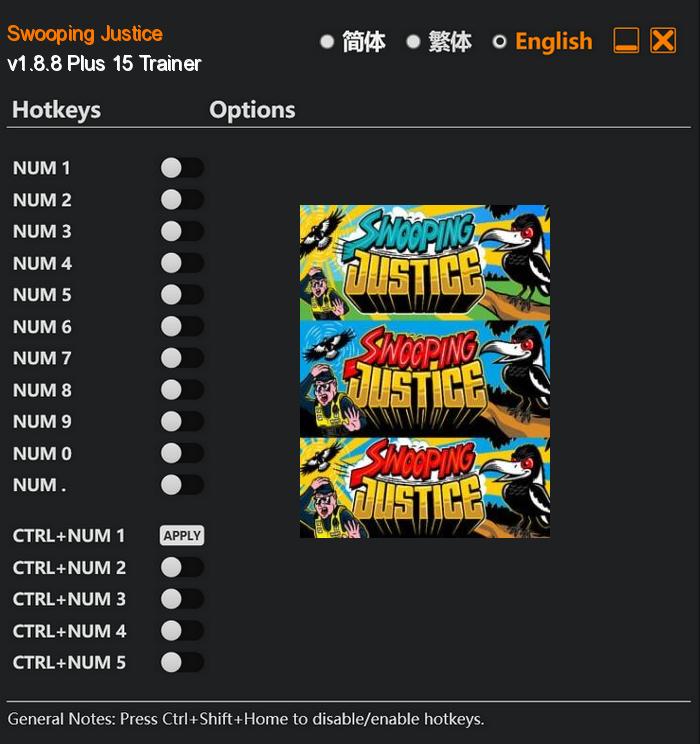 In Swooping Justice, you step into the feathers of an Australian magpie, ready to take on the role of a vigilante against society's wrongdoers. This action-adventure game is filled with humor and tongue-in-cheek antics as you swoop and poop on the inconsiderate parking inspectors, abusive cops, corrupt politicians, scooter and rollerblade kids at skate parks, and even drop bears.
To gain the respect of the elder Magpies and prove your worth as a member of their tribe of vigilantes, you must complete various tasks and challenges in each level. The game takes place in a beautifully detailed, pixel art world that showcases an aerial map of Melbourne and its surrounding areas. Each level is intricately designed, and the multiple challenges within them are connected through the expansive map.
Special Notes:
This trainer is based on Steam and Epic Store version. It can also work on Windows Store version, but it's not tested on Windows Store version, so I can't guarantee all options are compatible.
Download:
Medias: