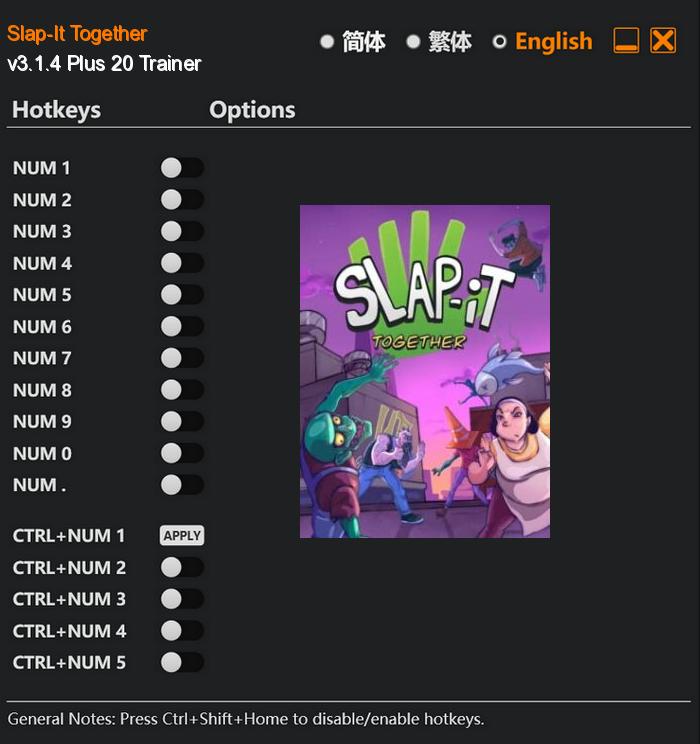 Slap-It Together takes the concept of a gameshow to a whole new level of absurdity, guaranteeing non-stop laughter and hysterical moments. As a player, you find yourself thrust into the wild and wacky world of a larger-than-life gameshow host known as "The Slap Master." With his booming voice and flamboyant personality, The Slap Master has one goal in mind: to create the most entertaining show possible, all while upping his own fame and fortune.
The game starts with an outlandish character customization process, allowing you to don a variety of eccentric hats and costumes that reflect your own unique style. Once you're ready, it's time to enter the chaotic arena where the zombies await.
Special Notes:
This trainer is based on Steam and Epic Store version. It can also work on Windows Store version, but it's not tested on Windows Store version, so I can't guarantee all options are compatible.
Download:
Medias: