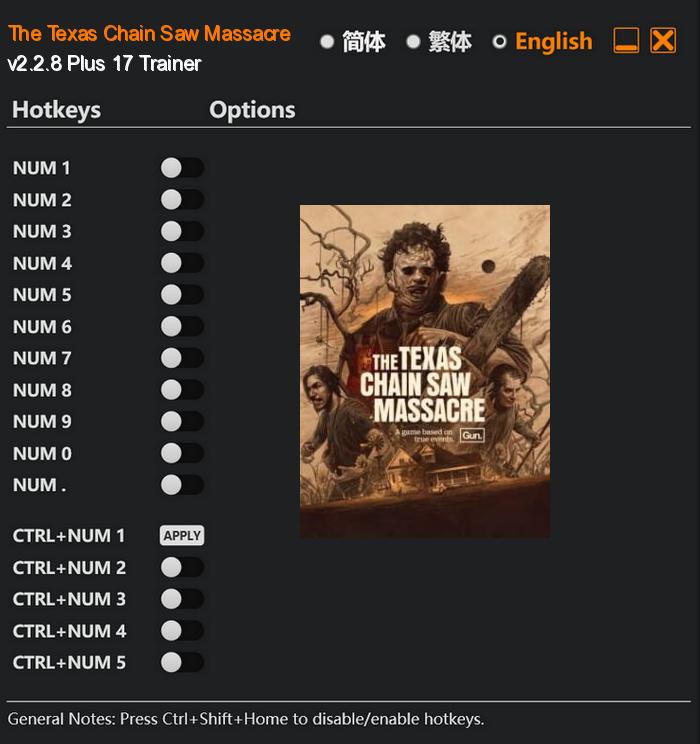 In The Texas Chain Saw Massacre video game, players have the opportunity to immerse themselves in the chilling and gruesome world of the notorious Slaughter family. Set in a small, rural Texas town in the 1970s, this third-person asymmetrical horror experience is an homage to the iconic 1974 horror film that shocked audiences and forever changed the horror genre.
Whether you choose to don the mask of Leatherface or desperately fight for survival as a victim, The Texas Chain Saw Massacre promises a heart-pounding, fear-inducing experience that pays homage to the original film while delivering a fresh and terrifying gameplay adventure. Prepare to confront your deepest fears and test your sanity in this twisted and blood-soaked journey into the heart of darkness.
Special Notes:
In order to use this trainer, you will need to downgrade your game to a previous game version.
Extract and copy The Texas Chain Saw Massacre.exe to your game's root folder and overwrite existing file (Back up original file if needed).
Download:
Medias: