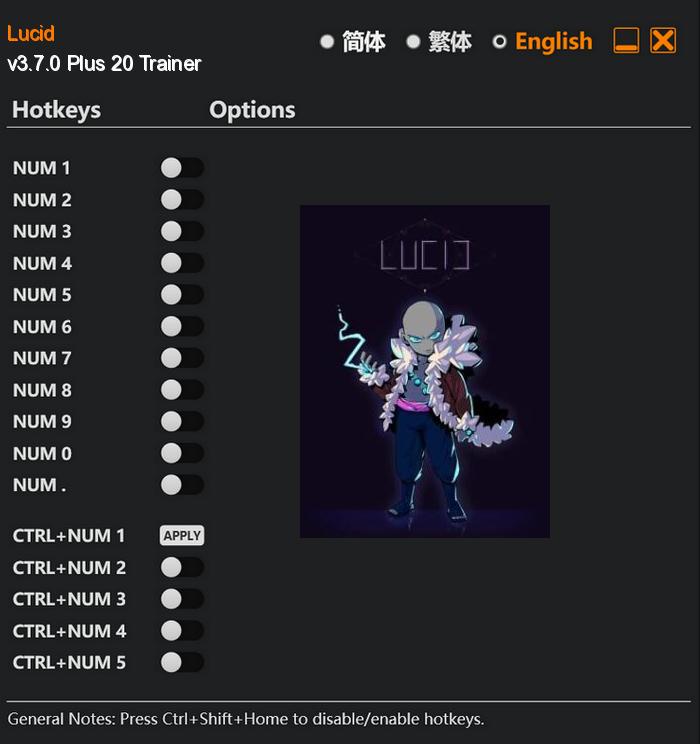 In the mesmerizing world of Lucid, players will embark on an epic journey through a crystalline realm that has been torn apart by a catastrophic event known as the Great Fall. As they assume the role of Oenn, one of the last remaining Sentinels tasked with protecting the delicate equilibrium of Aedyn, players will uncover the secrets of this shattered world and fulfill a sacred vow.
As players progress through the game, they will witness the world through lucid eyes, witnessing the consequences of their actions and the far-reaching impact of their choices. Will they restore balance and heal the land, or succumb to the darkness and witness the world's ultimate demise? The path to redemption lies in the hands of the player, as they uncover their own legend in the enchanting world of Lucid.
Special Notes:
In order to use this trainer, you will need to downgrade your game to a previous game version.
Extract and copy Lucid.exe to your game's root folder and overwrite existing file (Back up original file if needed).
Download:
Medias: