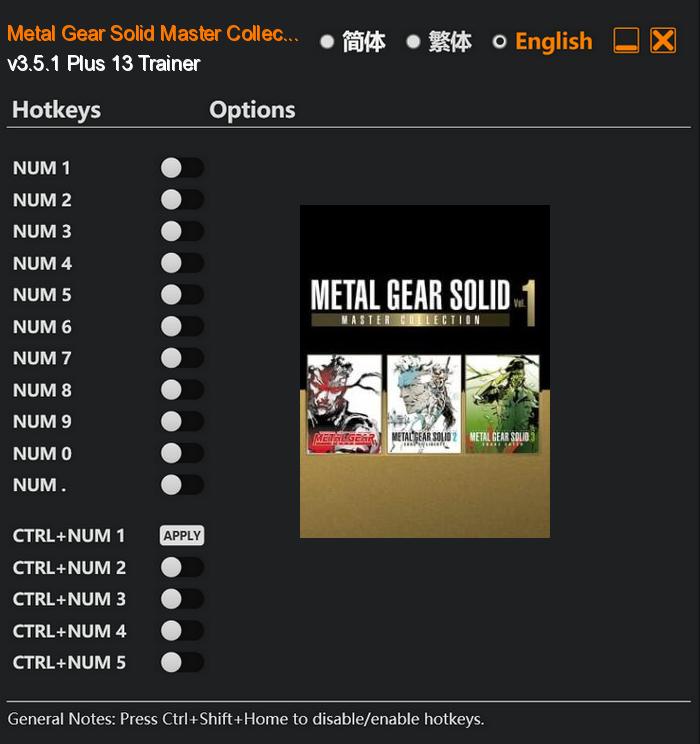 Metal Gear Solid Master Collection: Volume 1 brings together the iconic and groundbreaking games that defined the stealth action genre. As the origin of stealth action, this collection allows players to experience the thrilling and cinematic story of the Metal Gear series from its beginnings.
The collection features an impressive lineup of titles, including the original Metal Gear and Metal Gear 2: Solid Snake, inviting players to relive the classic adventures that started it all. Additionally, the inclusion of Metal Gear for NES/FC and Snake's Revenge provides a nostalgic trip down memory lane for long-time fans of the series.
Special Notes:
This game uses BattlEye anticheat, you need to run the game without anticheat in order to use trainer.
Download:
Medias: