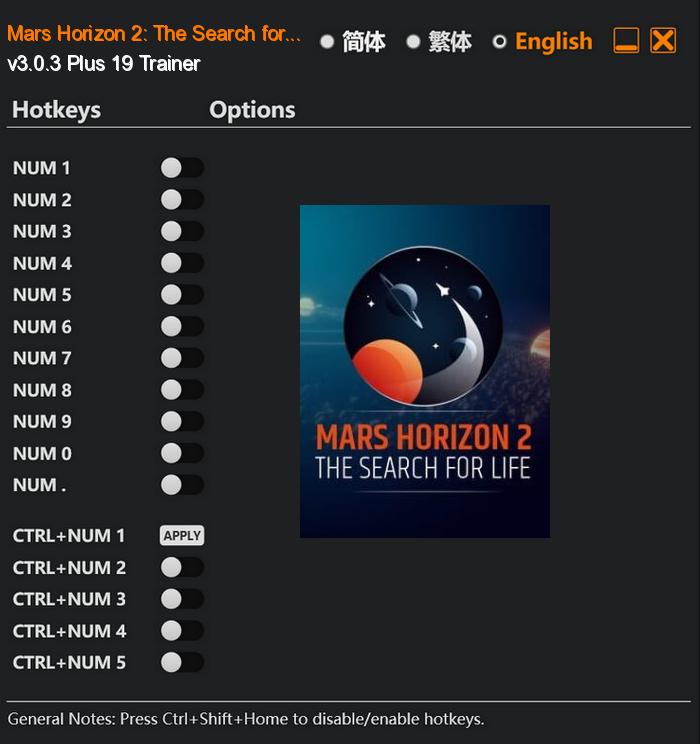 In Mars Horizon 2: The Search for Life, you take on the role of a seasoned space agency director, leading your team in a thrilling quest to uncover the greatest mystery of our time: the existence of extraterrestrial life. As the successor to the critically acclaimed Mars Horizon, this authentic strategy simulation game takes the genre to new heights, offering an immersive and realistic experience.
Mars Horizon 2: The Search for Life offers an unparalleled level of immersion, with stunning visuals, realistic physics, and a captivating storyline that will keep players hooked for hours on end. Delve into the mysteries of the cosmos, push the boundaries of space exploration, and cement your agency's place in history as the pioneering force in the search for life beyond Earth.
Special Notes:
This trainer is based on Steam and Epic Store version. It can also work on Windows Store version, but it's not tested on Windows Store version, so I can't guarantee all options are compatible.
Download:
Medias: