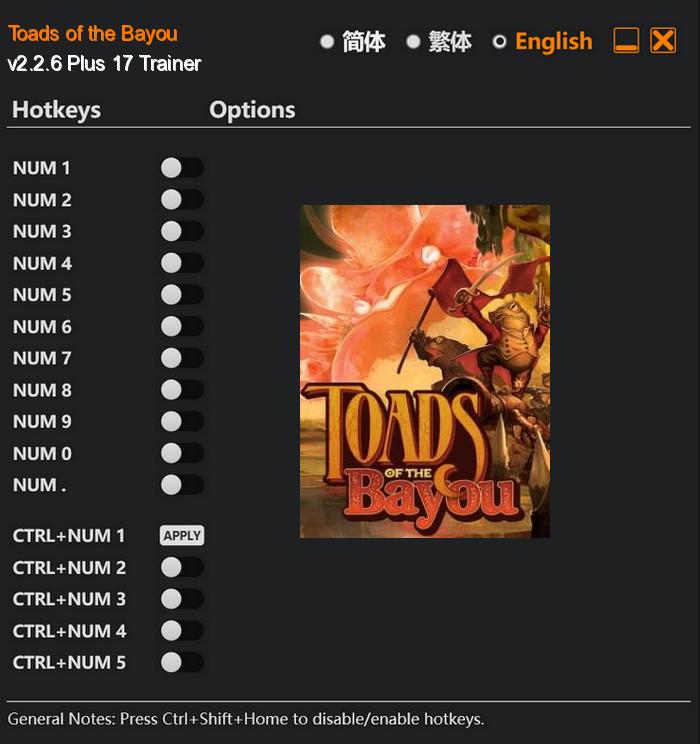 Toads of the Bayou is an immersive and challenging video game that combines turn-based tactics and roguelike deckbuilding mechanics for an unparalleled gaming experience. As the leader of a group of courageous toads, it is your duty to guide them through the treacherous bayou and take down Baron Samedi's nefarious forces.
In addition to the intense combat sequences, Toads of the Bayou also lets you build and manage a settlement within the cursed bayou. Use resources wisely to construct buildings, gather supplies, and recruit new toads to bolster your ranks. As your settlement grows, so does your influence, granting you access to new abilities, weapons, and upgrades.
Special Notes:
This game uses BattlEye anticheat, you need to run the game without anticheat in order to use trainer.
Download:
Medias: