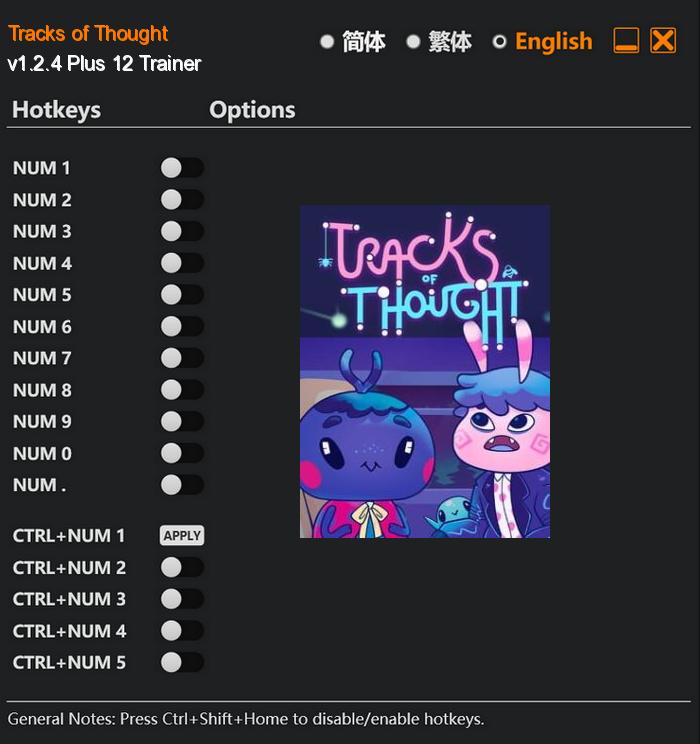 In "Tracks of Thought," embark on an intriguing and introspective journey unlike any other. This captivating video game merges the realms of psychology, personality tests, and adorable bugs to guide you on a path of self-discovery and understanding. As you step aboard a mystical train bound for an unknown destination, prepare to unravel the deepest recesses of your mind and uncover the secrets that lie within.
Challenge yourself to complete optional side quests and unlock hidden pathways, expanding your understanding of not only yourself but also the interconnectedness of the human experience. As you forge ahead, you'll unravel the intricately woven tapestry of your own mind, discovering your truest self and the path that lies ahead.
Special Notes:
In order to use this trainer, you will need to downgrade your game to a previous game version.
Extract and copy Tracks of Thought.exe to your game's root folder and overwrite existing file (Back up original file if needed).
Download:
Medias: