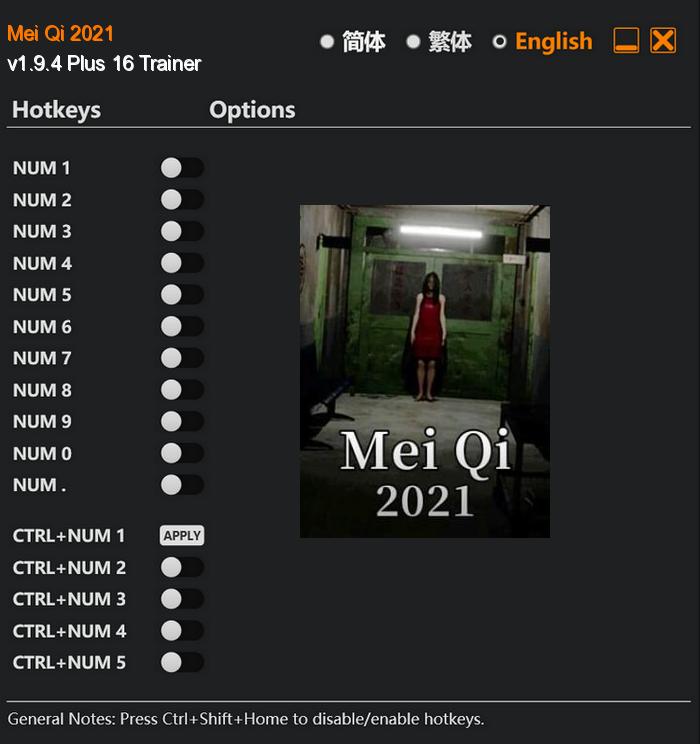 Mei Qi 2021 is the latest installment in the MeiQi Series, an immersive and captivating episodic mystery game. Packed with thrilling plot twists and engrossing storytelling, this collection includes Season 6 and 7, set to be released in 2021, along with the first episode of Season 8 and a special bonus episode. With a total of 14 chapters, Mei Qi 2021 offers players hours of intriguing gameplay and unravels the continuing adventures of the newly teamed-up police officer, NanHe, and the dedicated policewoman, Haduo.
With its engrossing narrative, immersive gameplay, and stunning visuals, Mei Qi 2021 is a must-play for fans of the mystery genre. Prepare to embark on an unforgettable journey filled with twists, turns, and shocking revelations as you join NanHe and Haduo on their quest for truth and justice. Will you have what it takes to solve the mysteries that lie ahead? The fate of the city rests in your hands.
Special Notes:
This trainer requires MOD "Performance Booster and Plugin Extender" to bypass crc memory check/anti tamper in the game.
Download:
Medias: