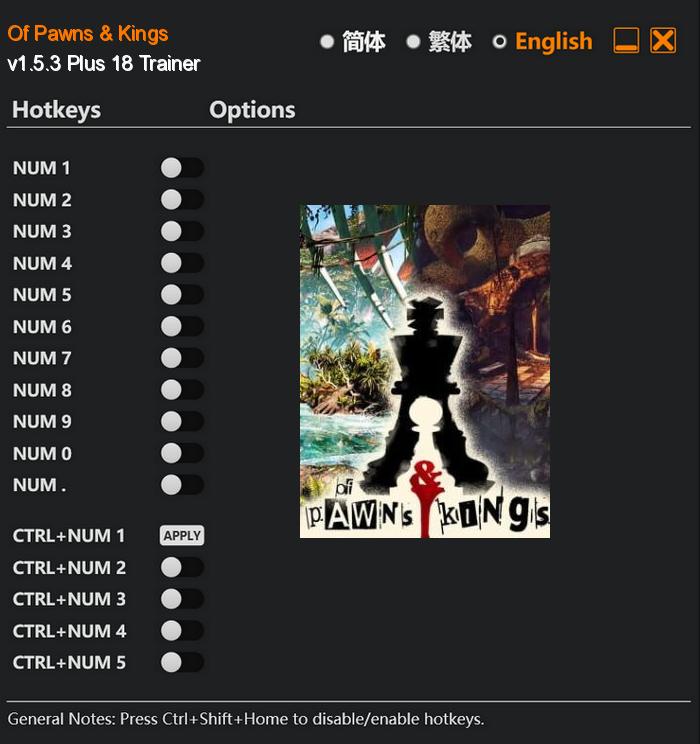 against the forces of darkness and become the true master of the game?
At the heart of "Of Pawns & Kings" lies a gripping narrative that unravels as you delve deeper into the game. Uncover hidden secrets, gather fragments of forgotten lore, and solve riddles that unlock the path to the truth. The choices you make will shape the outcome of the story, leading to multiple branching paths and alternative endings. Explore every nook and cranny, as even the smallest detail could hold the key to unlocking the next chapter of this epic adventure.
Special Notes:
This game uses BattlEye anticheat, you need to run the game without anticheat in order to use trainer.
Download:
Medias: