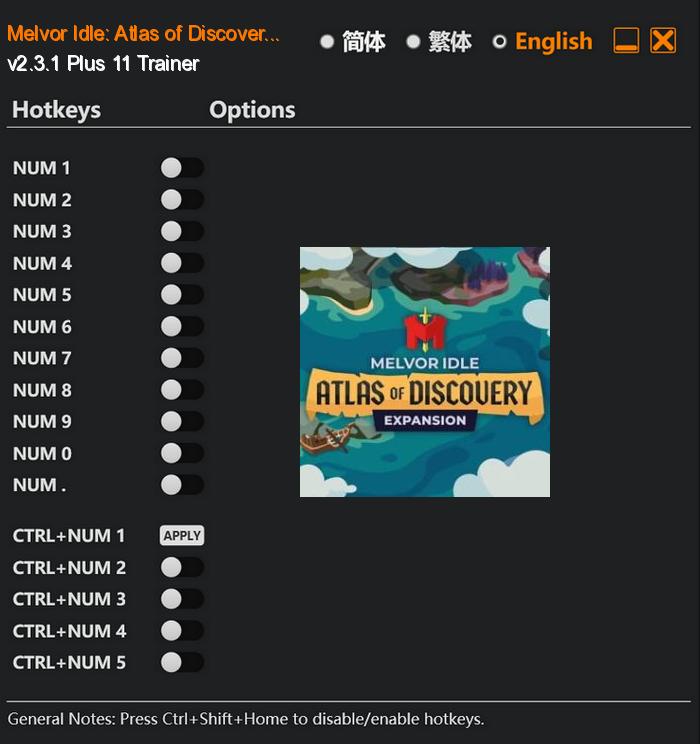 In Melvor Idle: Atlas of Discovery, players embark on an epic journey of exploration like never before! This highly anticipated second expansion to the popular idle game, Melvor Idle, takes the gameplay to new heights with its focus on discovery and adventure.
So gather your party, sharpen your blades, and prepare to embark on an unforgettable journey in Melvor Idle: Atlas of Discovery. Will you become the ultimate explorer and claim the treasures that await within the uncharted lands? The thrill of discovery awaits!
Special Notes:
This is a mod, not a regular trainer.
You must enable the mod named "FLiNG Trainer Mod" in Main Menu > Mod Manager in order to use the trainer/mod (If the mod didn't show up, try close and re-enter the Mod Manager).
You must use hotkeys to enable mod/cheat options during gameplay, activating cheats outside the game's window will not work.
Download:
Medias: