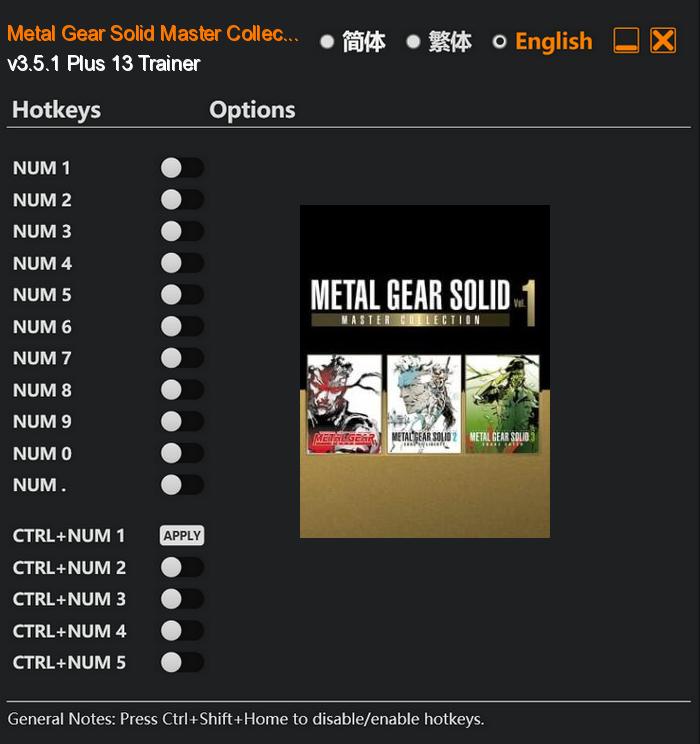 Metal Gear Solid Master Collection: Volume 1 is a comprehensive video game package that brings together the thrilling and iconic beginnings of the Metal Gear series. This collection allows players to experience the origin of stealth action gaming with its lineup of titles that started it all.
For fans of the classic Metal Gear games, the NES version of Metal Gear and the lesser-known Snake's Revenge are included as well. Relive the retro gaming experience and witness the beginnings of an iconic franchise.
Special Notes:
In order to use this trainer, you will need to downgrade your game to a previous game version.
Extract and copy Metal Gear Solid Master Collection: Volume 1.exe to your game's root folder and overwrite existing file (Back up original file if needed).
Download:
Medias: