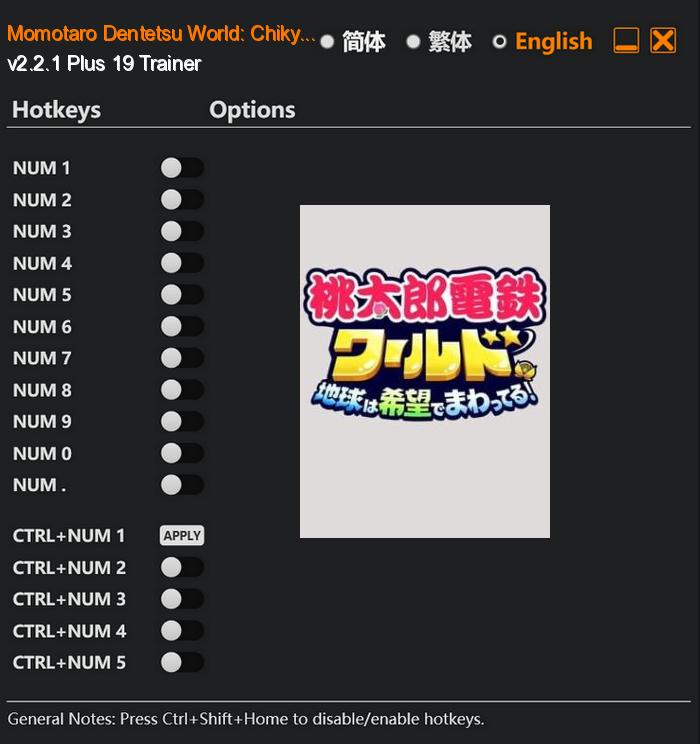 "Momotaro Dentetsu World: Chikyuu ha Kibou de Mawatteru!" is an exciting and immersive video game that takes players on a thrilling global adventure. Inspired by the popular Momotaro Dentetsu franchise, this game combines elements of board games and strategy to create a unique and captivating gaming experience.
The gameplay revolves around traveling from one location to another, encountering various challenges and obstacles along the way. Players must make strategic decisions to manage their resources, such as money and transportation, as they strive to complete missions and accomplish specific objectives in each area.
Special Notes:
This is a mod, not a regular trainer.
You must enable the mod named "FLiNG Trainer Mod" in Main Menu > Mod Manager in order to use the trainer/mod (If the mod didn't show up, try close and re-enter the Mod Manager).
You must use hotkeys to enable mod/cheat options during gameplay, activating cheats outside the game's window will not work.
Download:
Medias: