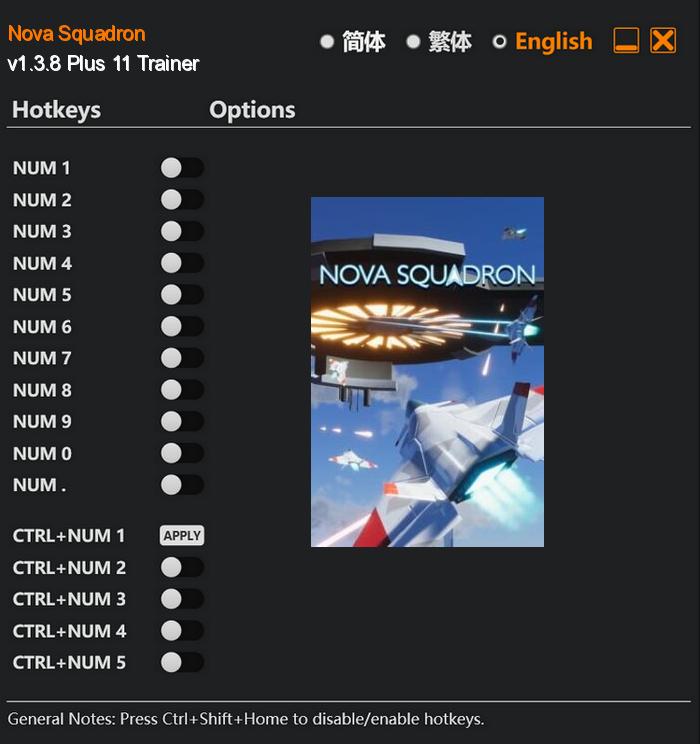 Nova Squadron is an adrenaline-pumping arcade flight combat game that thrusts players into the heart of Jupiter's atmosphere. As a skilled pilot, you will assume the role of a fearless member of the renowned Nova Squadron, tasked with taking down colossal flying fortresses that dominate the skies.
In addition to its captivating single-player campaign, Nova Squadron also offers multiplayer modes that let you team up with friends or compete against other skilled pilots. Engage in cooperative missions or test your skills in exciting PvP battles, showcasing your aerial supremacy in intense online clashes.
Special Notes:
This trainer is based on Steam and Epic Store version. It can also work on Windows Store version, but it's not tested on Windows Store version, so I can't guarantee all options are compatible.
Download:
Medias: