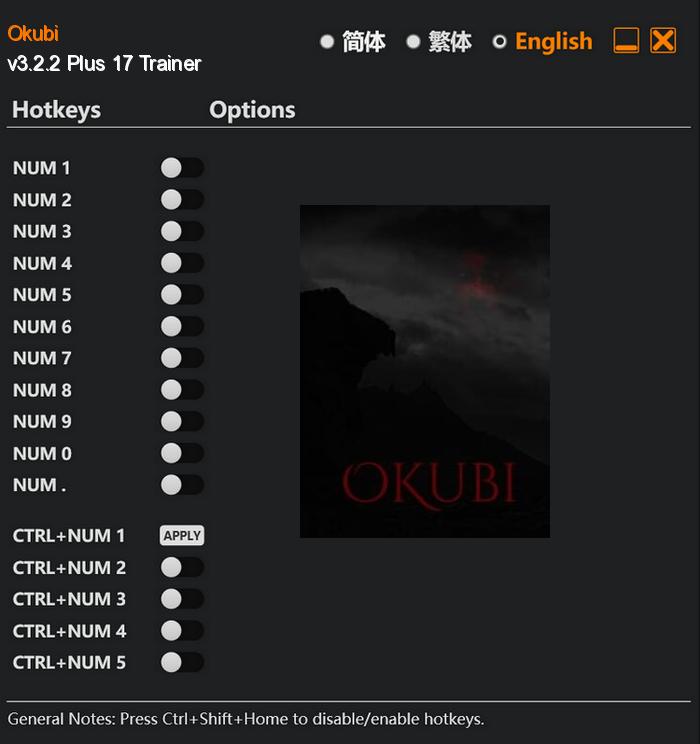 In the world of Okubi, players are thrust into the midst of a centuries-old battle between two powerful empires. The empires have discovered a spiritual entity known as Okubi, a being of immense power and harbinger of destruction. Legends speak of Okubi's ability to harness gorium energy, a force capable of obliterating entire civilizations.
Featuring stunning visuals, intense gameplay, and a deep lore-filled world, Okubi immerses players in a high-stakes battle for power and survival. Will you join the ranks of The Remnants and harness the corrupted power of Okubi, or will you fight against these forces to prevent further devastation? The choice is yours in this epic multiplayer adventure.
Special Notes:
This trainer is based on Steam and Epic Store version. It can also work on Windows Store version, but it's not tested on Windows Store version, so I can't guarantee all options are compatible.
Download:
Medias: