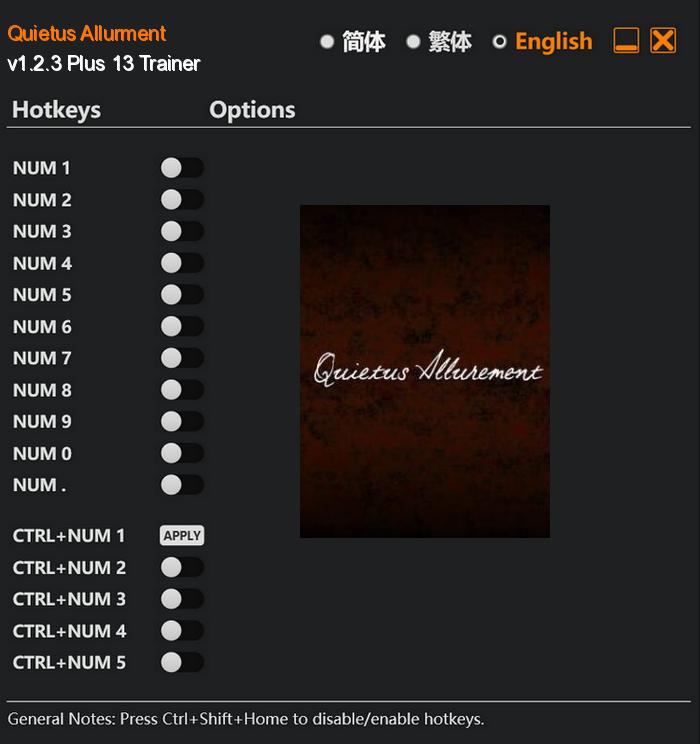 In Quietus Allurement, players will embark on a thrilling and intense journey as they step into the shoes of a captive man desperate to escape from a nightmarish facility. Unbeknownst to the protagonist, the facility's purpose is to carry out illicit and horrifying experiments on its human subjects.
As the game unfolds, players will find themselves plunged into a world of terror and chaos as the sinister head of the facility unleashes hordes of grotesque creatures upon the unsuspecting scientists and test subjects. The once-controlled experiments have mutated into bloodthirsty monsters, seeking to satisfy their uncontrollable and savage instincts.
Special Notes:
This trainer requires MOD "Performance Booster and Plugin Extender" to bypass crc memory check/anti tamper in the game.
Download:
Medias: