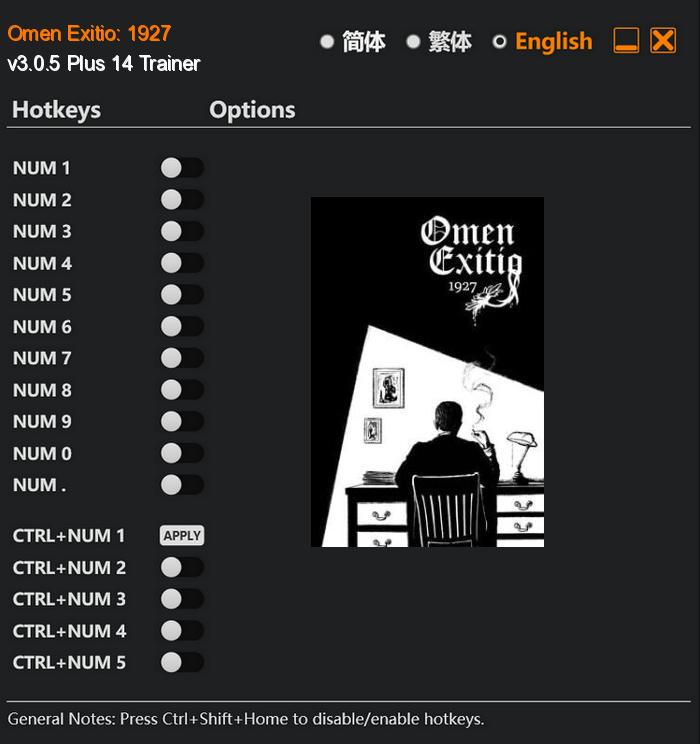 In the chilling and mysterious world of Omen Exitio: 1927, your journey as a reporter takes a dark turn as you delve into the macabre underbelly of 1927 New York City. Forces beyond human comprehension shroud the city in an ethereal veil, obscuring the truth behind a child's disappearance. With a haunting past as an artist haunting your every step, you find yourself entangled in a gripping tale, inspired by true events.
As you navigate the shadowed streets and eerie alleys of 1927 New York, a sense of foreboding grips your every move. Drawing upon Lovecraftian elements, Omen Exitio: 1927 expertly blends reality, dreams, and horrors from beyond the veil. Step into the shoes of a determined reporter, determined to uncover the unsettling truth behind the child's disappearance, no matter the cost.
Special Notes:
This is a mod, not a regular trainer.
You must enable the mod named "FLiNG Trainer Mod" in Main Menu > Mod Manager in order to use the trainer/mod (If the mod didn't show up, try close and re-enter the Mod Manager).
You must use hotkeys to enable mod/cheat options during gameplay, activating cheats outside the game's window will not work.
Download:
Medias: