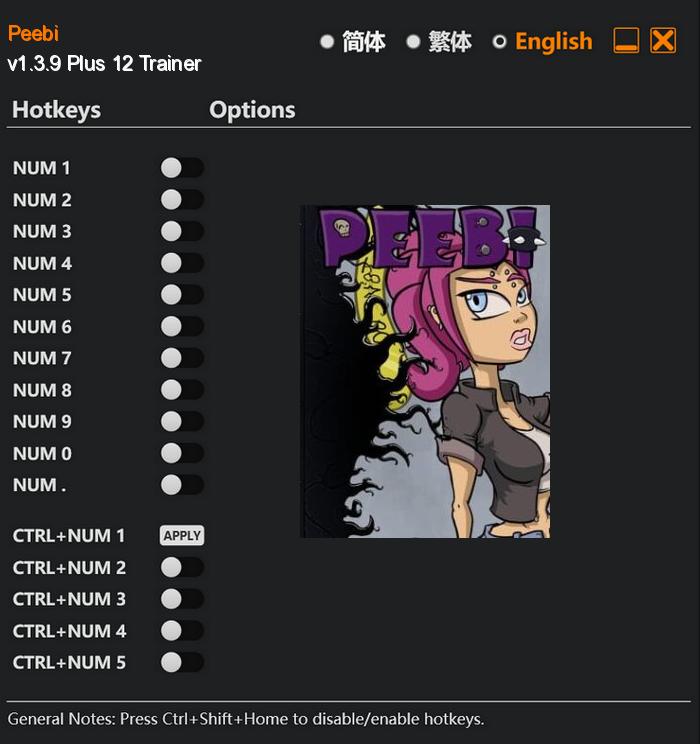 In the hilarious and outrageously irreverent Point-n-Click adventure game, Peebi, players are thrust into a world full of bad humour, bizarre decor, and a general lack of regard for others. With its alt-culture flair and unique art style, this game pushes the boundaries of traditional adventure gaming.
Prepare to be entertained by the game's offbeat sense of humor, as every interaction is filled with clever one-liners, sarcastic quips, and unexpected sarcasm. From the moment you set foot in Peebi's world, you'll be immersed in a nonsensical, yet strangely captivating, narrative.
Special Notes:
This trainer is based on Steam and Epic Store version. It can also work on Windows Store version, but it's not tested on Windows Store version, so I can't guarantee all options are compatible.
Download:
Medias: