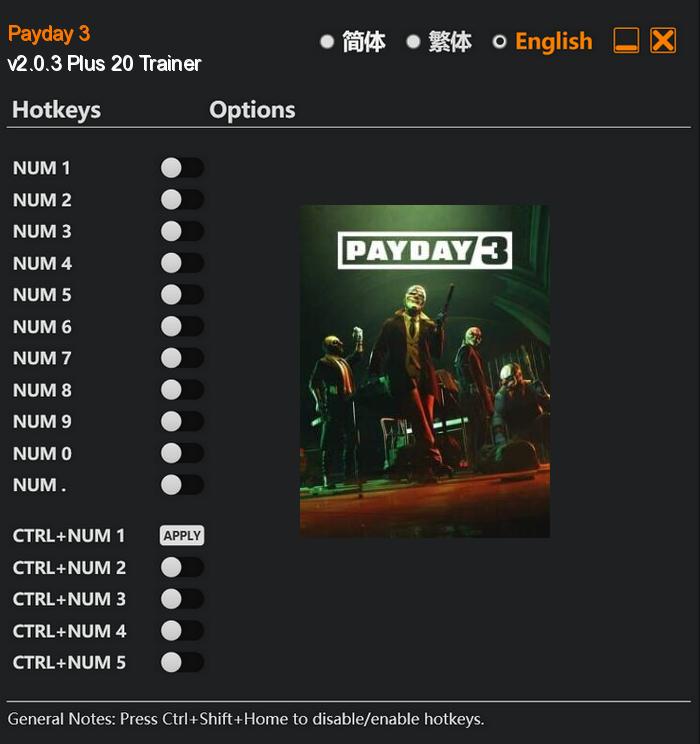 In Payday 3, players will once again assume the roles of the iconic Payday Gang as they dive back into a world of adrenaline-pumping heists and intense shootouts. This highly anticipated sequel builds upon the success of its predecessors, delivering an even more immersive and action-packed experience.
Payday 3 introduces an array of new features and gameplay mechanics to keep players on their toes. Enhanced AI ensures that each heist feels dynamic and challenging, adapting to the players' strategies and actions. The game also offers a deeper customization system, allowing players to personalize their character's appearance, skills, and loadouts to match their preferred playstyle.
Special Notes:
This trainer is based on Steam and Epic Store version. It can also work on Windows Store version, but it's not tested on Windows Store version, so I can't guarantee all options are compatible.
Download:
Medias: